Left-handed mid iron
Maker: Harry C Lee , New York City
Date: 1925

Probably American made as it is marked only "Forged" suggesting the faster and cheaper hammer forging method of head production, this left handed mid iron bears the acorn marks of Harry C Lee, the NYC distributor, best known for his imported clubs.

The reverse is also marked "Mid Iron", "Allen's" (in script) "New Rochelle Mount Vernon Port Chester", presumably an upstate New York sporting goods retailer. The face has an enclosed square dot pattern. The hickory shaft has a slight bow meaning it would probably need reshafting were it to be used for play and carried what is probably the original deep burgundy leather grip.
Price $95.00
Reference: LIR273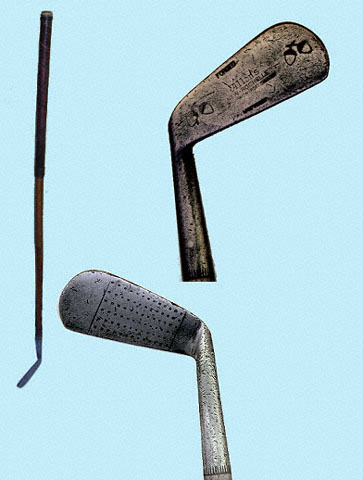 Click on the image to view it full size