Scareneck Bap
Maker: Charles Henry Mayo , Bridgnorth/Chicago
Date: 1904

A very well made beech-headed driver from a noted clubmaker and successful tournament professional in Britain, continental Europe and the USA. It is stamped on the crown "Chas H Mayo's Bap", the bap being a name used in Scotland, and the English Midlands, for a round bread roll which the head of the club resembles. The face of the club has a black fibre insert secured by hickory dowels of two different thicknesses. The scare is undamaged and the sheepskin grip, in good condition, is probably original.

A very nice collectors' club which will enhance any club display.
Price $910.00
Reference: D255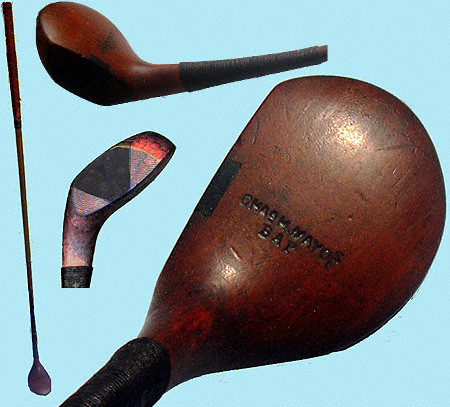 Click on the image to view it full size