Long-nose aluminium putter
Maker: Standard Mills , Sunderland
Date: 1922

A "long nose" aluminium putter from Standard Mills company. There is no model number on the club, only a patent number, 62090, within "Standard Golf Co Mills Patent Sunderland" in oval form. The crown is also stamped with the name of the resellers, Mitchells of Manchester. The hosel is very short, with no cracking, and the head longer than most Standard Mills models, closer to the form of the wooden putters of the 1880s. The dark stained hickory shaft is straight and the black all-weather grip is probably a first replacement.
Price $285.00
Reference: PUT297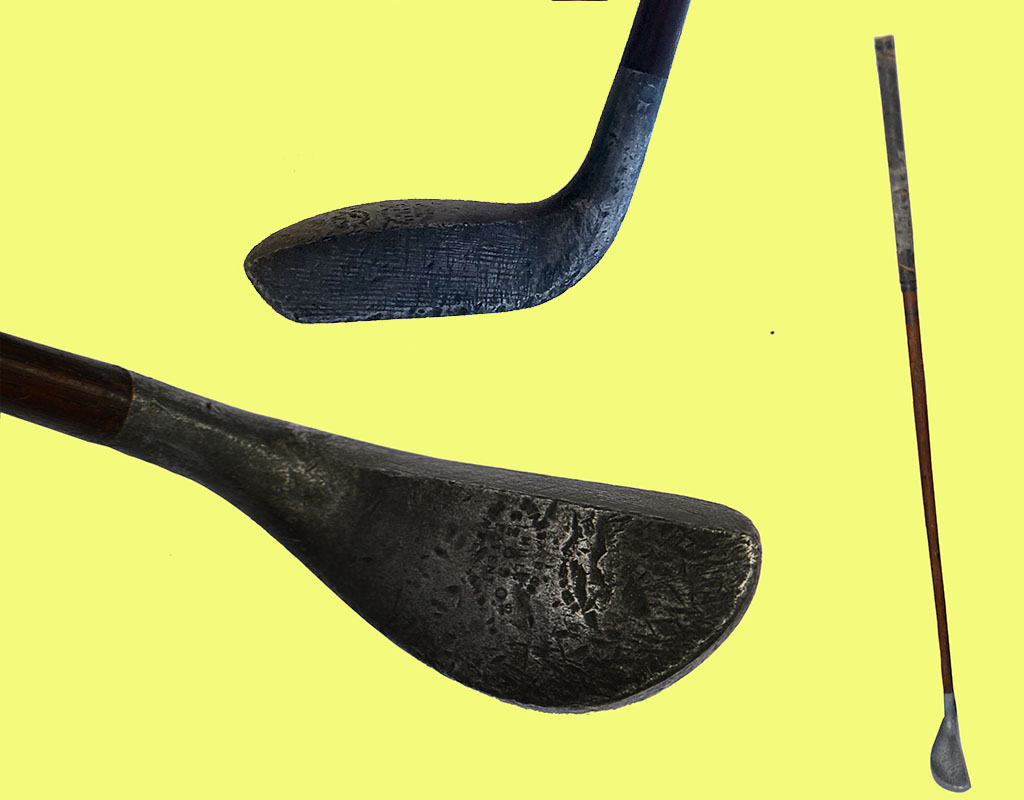 Click on the image to view it full size