"The Natty" juvenile brassie
Maker: Alexander Aitken , Gullane
Date: 1917

An excellently preserved juvenile brassie with small persimmon head and short golden hickory shaft made by the noted clubmaker Alex Aitken. The crown is marked "The Natty" with "Alex Aitken Gullane", in script. The sole has a full brass soleplate secured by six screws. Small original lead backweight producing a very light but well-balanced club. The green leather grip looks original, as does the whipping at the top of the shaft. The lower whipping on the grip and the socket whipping has been replaced at some time.
Price $220.00
Reference: B218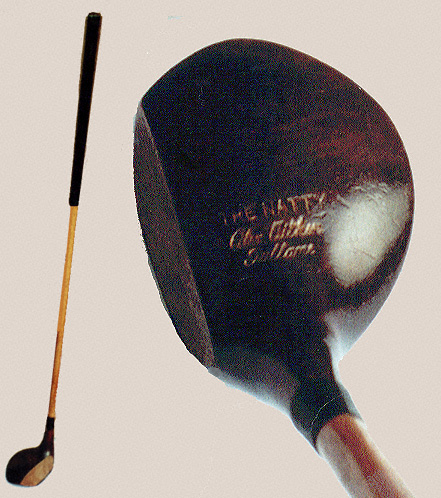 Click on the image to view it full size