Clubmakers
---
Arthur Ham
Skegness/NZ/Detroit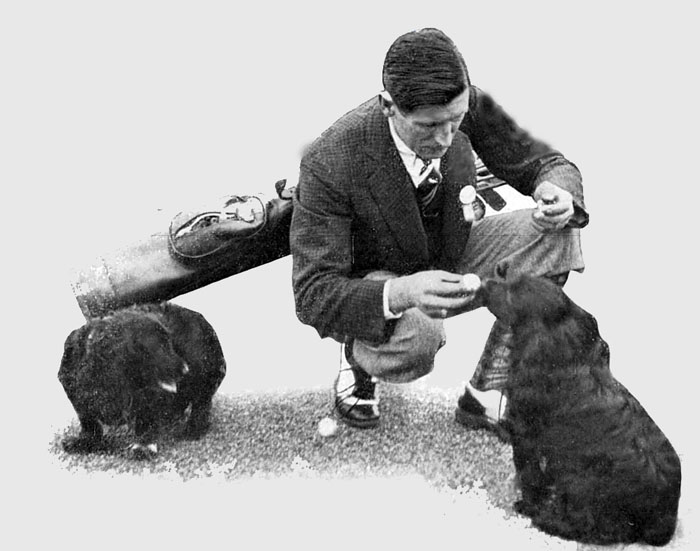 Arthur Ham was born in Wells in 1891 and professional at the Blackwell club from around 1910 until 1914 when, after winning the Midland Professioal Championship, with G V Tuck he was appointed professional by the North Shore Club, Skegness. Golfing described him as 'a very fine player and one who will have to be taken into account in all future competition. He has a beautiful style and hits a fine ball off the tee.'

Jackson lists him as professional at Masterton, New Zealand, from 1921 to 1924 but the club's own history locates him in Wellington, coming in to resolve long running arguments about land to design an 18 hole course for the club. He did indeed go to New Zealand in 1921 and won the country's professional championship at Manawatu in 1922 and an article in the Boston Guardian in November 1921 confirms he sailed on the SS Mahano to take up a position with the Wellington GC. In addition to his exploits in New Zealand, he came second in the Australasian Golf Championship in Adelaide

After New Zealand he went to Michigan in the United States becoming professional at Plum Hollow and designing several of the state's courses such as Knollwood and Arbor Hills. The photograph is from his time in Michigan, training cocker spaniels to find lost golf balls by scent. I am impressed by anyone who can train a cocker to do more than walk in a straight line.

Search the catalogue for clubs by this maker