Clubmakers
---
Alexander Guthrie
Prestwick/Bournemouth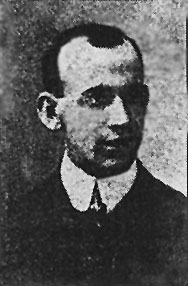 Born in Prestwick in 1886, Alexander Guthrie was an apprentice watchmaker on the 1901 census with two brothers and a sister. His younger brother by two years, David, was a golf caddy.

He must have switched his career to golfing soon afterwards as he was a clubmaking apprentice with David Kinnell and was also seen as a fine player, not least by Harry Vardon who played against him at a matchplay tournament in Irvine Bogside. Extremely nervous, aged only 18, Guthrie lost the first four holes but went on to lose by only 3 and 2, Vardon 'completing the round in 70 and breaking all records'.

At only 19 he went to Portmarnock as professional in 1904-5.

He was at the Dorset Golf Club (playing over the Broadstone links so I think now the Broadstone GC). At the very latest he was here in 1909 as he set a course record of 66 that year.

The 1911 census shows him, a professional golfer, boarding with James and Emily Cox at Wimbourne Road, Broadstone.

He enlisted in Bournemouth 'early in the war' and served with the Black Watch. He was invalided home twice, on the second occasion succumbing to his illness on 4 October 1916 at Botley, Oxfordshire where he is buried.

Search the catalogue for clubs by this maker