Clubmakers
---
Albert Mitchell
Tunbridge Wells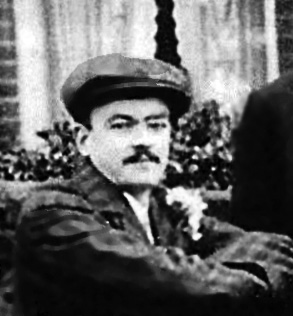 Albert Mitchell was born in Forest Row, East Sussex, in 1885 and, at the time of the 1901 census was listed as a caddy at Royal Ashdown and, by the next census in 1911, was an assistant to his brother Arthur at St Leonards.

He became the first golf professional at the Nevill Golf Club when it opened in Tunbridge Wells in 1914.

He played in a charity match in September 1915 over the Nevill course, raising money for the Red Cross, but shortly after, enlisted in the West Kent Yeomanry. AGM of the club at the end of October 1916 regretted to report that he had been wounded in France and was in hospital. He recovered to fight again, as a Private in the 1st Battalion, Duke of Cambridge's Own (Middlesex Regiment), but was killed in action on 19 April 1918.

His grave, numbered 1E141, is in Meteren Military Cemetery.

Search the catalogue for clubs by this maker