Clubmakers
---
David Watt
Mortonhall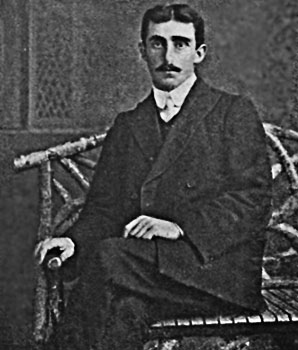 Brother of Willie and James, and two others all of whom became professional golfers, David P Watt was born in Dunbar in 1885 before the family moved to Dirleton. For all his East Lothian connections he was a clubmaker in Montrose in 1906 and an active member of the Mercantile club there.

A skilful left-handed player, he was professional to the Mortonhall club between 1910 and 1914. He was second in the Scottish Professional Championship in 1912 behind his brother, Willie, then gained his revenge, beating his brother into second in the last running of the tournament before the start of war in 1914.

He did not have the opportunity to defend his title when the championship resumed in 1919. In the Cameron Highlanders he was first invalided home with 'shell shock' then returning to France was wounded and evacuated home. He died in a Kent hospital on 25 April 1917 following the amputation of his leg.

Search the catalogue for clubs by this maker