Clubmakers
---
Andrew Simpson
Brechin/Cruden Bay/Banff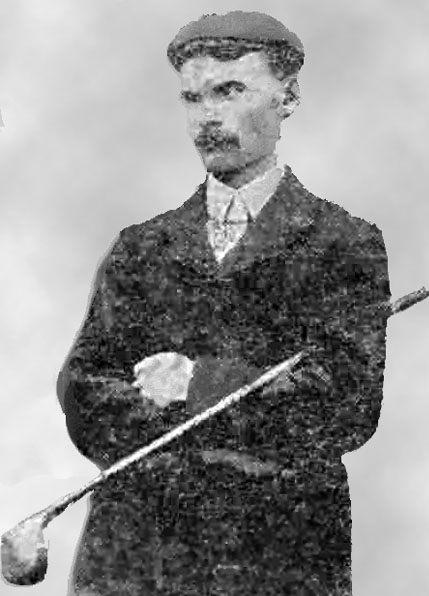 Here is another Carnoustie Simpson to add to the confusion of the design of courses in the north east of Scotland, sharing his name with Andrew Simpson who laid out Royal Aberdeen and his surname with the Carnoustie golfer, Archie, who is wrongly credited with that work at Royal Aberdeen and probably insufficiently recognised for his work at Cruden Bay where Andrew Simpson spent time as a professional.

This Andrew Simpson was born in Carnoustie in 1874 and served an apprenticeship as a clubmaker in the town prior to taking up his first professional appointment at South Shields in 1894. He left in 1896 and served in the South African Constabulary during the Boer War before returning to Carnoustie as a clubmaker. Shortly afterwards he moved to a clubmaking job at Wintons in Montrose where he had enough free time to win the Montrose Championship.

He became professional to the Brechin Artisan club in the spring of 1905 but was appointed to the vacancy at Cruden Bay in January of the following year. He finished his playing career at the Duff House Royal club in Banff between 1909 and 1912. His first task there was supervising the laying out of the greens (it was a new course in the grounds of Duff House then being converted into a hotel) under the overall charge of Archie Simpson. The newspaper article announcing his arrival in Banff stated he was professional at Spey Bay. If this is correct that must have been in 1908 as the course only opened in 1907 with Robert Marr as professional and he stayed for the first year.

He returned to Carnoustie and to Robert Simpson's clubmaking business where he was working when he enlisted in the King's Own Scottish Borderers in 1914. He was a sergeant in that regiment when he was killed at the Battle of Loos on 25 September 1915.

Search the catalogue for clubs by this maker