Clubmakers
---
Chris McGowran
St Helens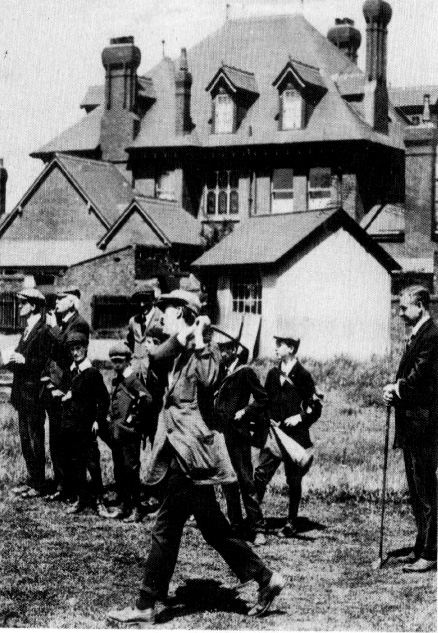 Christopher Anthony McGowran was born in Dublin in 1884 and made the short trip across the Irish Sea to become the professional at Grange Park (later St Helens and District) about 1908. He was certainly professional there in 1910 when he played in a qualifying tournament at Ravenhill. The 1911 census showed him as a professional golfer, single, and lodging with Thomas and Katherine Green in St Helens

The course was extended to 18 holes in 1913 and McGowran played with Ted Ray against Harry Vardon and J Stephens, another local professional from Huyton, in an exhibition match to celebrate the event.

He joined the Prince of Wales's Volunteers (South Lancashire Regiment) as a Rifleman and was killed in action on 9 September 1916. he is commemorated on the Thiepval Memorial in the Somme.

After the joy of the opening of the second nine, the club reported in 1917 that with McGowran dead, the assistants serving in the army, and the greenskeeper recently called up, it would be put to grass and the committee and members would look after the shortened course.

Search the catalogue for clubs by this maker