Clubmakers
---
William Cottrell
Otley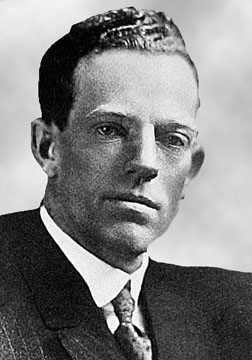 He was the brother of two other golf professionals Harry and Albert who were killed at Gallipoli.

William was professional at Otley from, at the latest, 1910 when he played in the News of the World £400 tournament until 1913 when he took part in the Open Championship. In 1914 he emigrated to America and became professional at the Plymouth Country Club in Massachusetts.

Although not obliged to as a British citizen, he accepted the American draft and was killed in the Battle of Meuse on 6 October 1918, two days after his 27th birthday and a month before the war ended.

His youngest brother, Leslie also became a golf professional in the United States.

Search the catalogue for clubs by this maker