Clubmakers
---
Albert Cottrell
Le Touquet (France)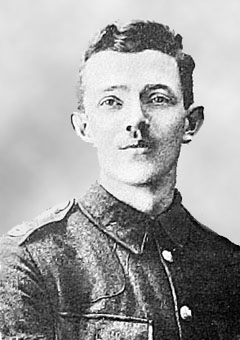 Albert, born in 1895, like his elder brother Harry, got his start in professional golf with Harry Fulford at Bradford.

Fulford wrote, 'Wishing for him to see more of the world beyond Hawksworth, I sent him over to Cockburn at Le Touquet'. This was around six months before the start of the First World War. With his brother, and fellow professional golfer, Harry, he enlisted in the Sherwood Foresters and they served together in the Dardanelles.

Corporal Albert Cottrell was wounded during the landing at Suvla Bay, His brother turned back to dress his wounds and was shot dead. A second shot finished Albert's short life.

Another brother, William was also a professional and was killed at the Battle of Meuse in 1918.

His youngest brother, fortunately too young to go to WWI, Leslie became a golf professional in the United States.

Search the catalogue for clubs by this maker