Clubmakers
---
James Sorley
St Andrews/Carlsbad etc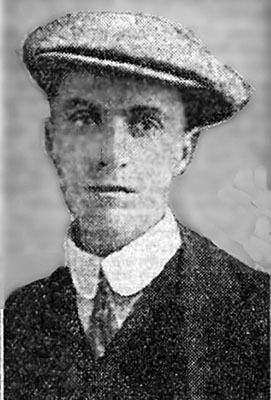 A good scratch amateur player, one feels from the reports that his better nature allowed him into being cajoled into the post of match secretary for the St Andrews Club. He already had one trip over the water to become secretary of the Tramore Club in Ireland in 1908 before a large crowd came out to wish him well when he went from St Andrews to Carlsbad (now Karlovy Vary) as professional in May 1911. He was back in Britain the following year, the successful applicant of 150 seeking to be professional at the Rothley Park course in Leicester. There were 12 holes there when he started, about to become 16.

He was St Andrews correspondent for the Dundee Courier and Evening Telegraph. He had interesting views to air: amateur golfers earning fees as course designers 'depriving the professional of what ought to be his and his alone' without losing their amateur status; articles on the Carnoustie v St Andrews match, the importance of 'artisan golfers' in local competitions and the debarment of clubmakers from amateur competition.

Alas his time was not such that he could reflect on these views in old age. He died of influenza in St Andrews on 25 January 1922 aged 37.

Search the catalogue for clubs by this maker