Clubmakers
---
H C Jolly
Beckenham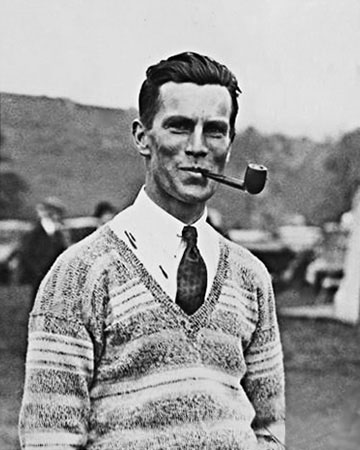 Herbert Charles Jolly was born in Guernsey in 1895 and represented Great Britain as a late addition to the team in the first official Ryder Cup competition at Worcester Country Club in 1927. He was thumped in the singles by Johnny Golden and lost out in the foursomes, playing with Arthur Havers, to Gene Sarazen and Al Watrous.

He began his career as an assistant at Royal Guernsey and then was assistant at Foxgrove, Beckenham. He went from here to be one of the 24 assistants to enlist in the Niblick Brigade.in 1914.. He was promoted to Sergeant in November 1914 and after being hospitalied back in England with nephritis in 1916 transferred to the North Hampshire Regiment and later the Royal Defence Corps and the ARRC.

Affter his service in the First World War, he returned to Foxgrove as professional, later moving to Branshaw in West Yorkshire.

Search the catalogue for clubs by this maker