Clubmakers
---
Harold Hilton
Hoylake (Liverpool)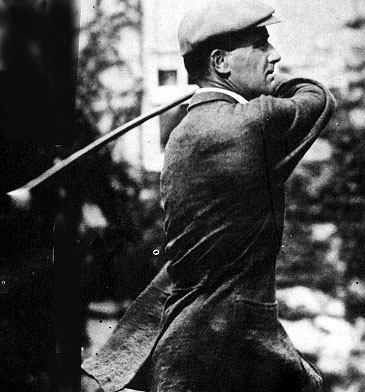 A great amateur player with a fierce attacking style, he would frequently lose his cap in the act of slashiong at the ball. He won the Open Championship in 1892 and 1897.

He won the amateur championship four times and, in 1911, won the amateur competition on both sides of the Atlantic.

Although he was not a clubmaker, the X model aluminium putter from Mills bears his name, this being a metal copy of his favourite wooden putter.

Search the catalogue for clubs by this maker