Clubmakers
---
David Grant
North Berwick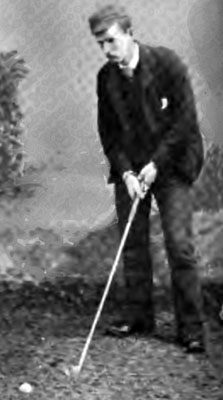 A bit of a wild lad in North Berwick, convicted of assault in 1889 and charged with Breach of the Peace the following year. He began as a caddy and was then awarded a professional licence for the West Links.

In 1902 he went to the Maloja club in Switzerland and in 1904 he was at Bad Nauheim in Germany and with his brother, Arthur, at Biarritz between 1907 and 1908.

He served with the Royal Army Medical Corps in WWI and died of pneumonia in Marseilles where he arrived dangerously ill on the way home from Mesopotamia.

He played in the Open Championship eight times between 1901 and 1912.

Search the catalogue for clubs by this maker