Clubmakers
---
James Anderson
Anstruther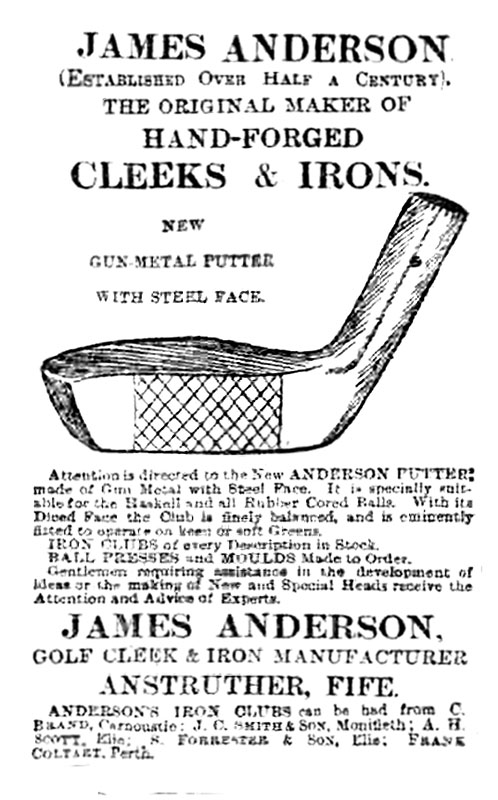 Immediately recognisable from the cleek mark of the Anderson name within a circle. This was the mark of the firm's founder, the blacksmith, James Anderson, who began making clubs in the 1860s. The 1904 advertisement claims they had already been in business for more than half a century but I suspect he was banging out horseshoes for the first ten years or so. He became known for the diamond back iron, which he may have invented, and for making the concentric back irons for Forrester.

The business was carried on after James's death in 1895 (25.4.1895) by his son, Alex. He changed the cleek mark to a double circle around the name and, in 1905, to the arrow mark associated with their later clubs.

Look out for a full feature on Anderson of Anstruther in the history section soon.

Search the catalogue for clubs by this maker