Clubmakers
---
Herbert "Bert" Reveley
Sunderland/Hartlepool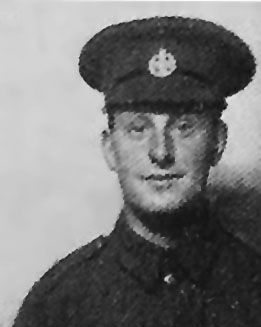 I have not located Bert Reveley's birth registration or early census records but do know he was born on 31 October 1895 and, having spent his entire career there, presume this was in the Sunderland/Hartlepool area of north-east England. It was at Sunderland he started as assistant professional though this was apparently after running away from school to caddy then helping the greenkeeper and the professional.

By 1914 he was officially the assistant at Sunderland and, as such, was one of the original 24 assistants who assembled in London's Trafalgar Square in September of that year to form the Niblick Brigade to fight in France.

He was discharged from the army on 16 January 1919, 'his service no longer bring required' and returned to golfing at Sunderland. He played in the Durham Union Golf Cup in September 1922 but was appointed professional at Hartlepool early the next year.

After four years there he moved in 1927 to the nearby Seaton Carew club in West Hartlepool, to take over from the veteran James Kay.

It was the start of a long association. From here he won the Northumberland and Durham Professional Golfers Alliance Victory Cup in 1929. Although one might argue this part of the country was not a hotbed of professional golf, he beat C H Gadd, who won most trophies in that neck of the woods, in the semi-final before defeating W G Gimber, who had seen off Harry Fernie, a son of Willie, and another fine tournament player, in the final.

He dominated local professional competitions in the years before the Second World War, winning the Teeside Golf Alliance championship in May 1939 for the third successive year. After the war he was busy sowing the 16th and 17th greens to bring them back into play. 1947 marked twenty years as professional of the club and he and his wife were awarded a testimonial and Bert was made an honorary member of the club. He retired shortly afterwards in April 1947 and took over the running of the Seaton Hotel.

Bert died on 28 January, 1975, in Seaton Carew.

Search the catalogue for clubs by this maker