Clubmakers
---
A E Hallam
North Manchester/Chorlton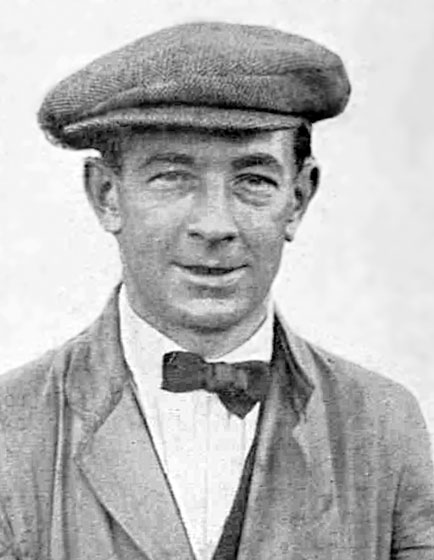 Albert Ernest Hallam shook up the golfing world by winning 'the chief prize of £300' in a £1000 PGA tournament at Formby in May 1921 (presumably qualifying for the matchplay final rounds of the PGA News of the World or Daily Mail, whoever was sponsoring it that year) as a result. Most papers reporting the win got his name wrong confusing him with his brother Arthur at Fairhaven.

Consequently, the cub reporter of the Guardian was despatched to find out something about him and, like most reporters, eschewed research in favour of speaking to Hallam's brother. I'm not sure if this was the golf professional brother or another one..

The 'scoop', shared with other papers, as it generally was in the good old days, had to follow the sub's 'He has never previously done anything of note in open competition and in the final of the Lancashire Championship at Heaton Park last September he was heavily beaten by Peter Rainsford'. But, in great Guardian tradition of no connection between sub-editor (what sub-editor?) and reporter, the tale begian that 'although only 37 years of age, (he) has achieved many successes as a golfer' (and it would be churlish of me to point out that, rather than 'only 37', some professionals were looking to hang up their niblicks at that age).

Search the catalogue for clubs by this maker