Clubmakers
---
John Allan
Prestwick / Westward Ho!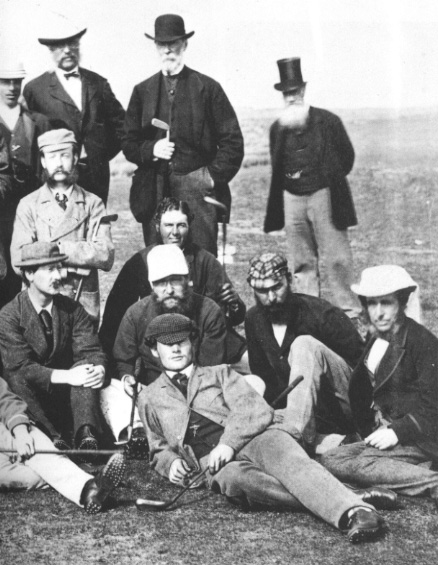 John Allan was born in Prestwick in 1848 and died there 14.2.1897. He was one of the first of many Scots to be hired as a professional in England, going to Royal North Devon at Westward Ho!, then only one of two clubs in England. He had learned his trade as apprentice to Old Tom Morris at Prestwick. He was a respected clubmaker and, in Devon, had his three brothers Matthew, Mark and James as his assistants. They were all good golfers also, Jamie being runner-up in the Open in 1879. John himself had top ten finishes in 1866, 1868 and 1870.

He returned to Prestwick at the end of the 1880s and was appointed clubmaker to the St Nicholas club, an office he held until his death.

The photograph is from Westward Ho! ca. 1869 and John Allan is the chap on the ground in the centre.

Search the catalogue for clubs by this maker