Jigger for Selfridges
Maker: J P Cochrane , Edinburgh
Date: 1922

A jigger, the curious long-shafted upright club for the semi-rough, made from J P Cochrane's own rustless "Challenger" metal and sold through the famous London department store, Selfridges.

The high nickel content in this alloy makes it soft so there are plenty nicks and dings on the clubhead but this also means the stampings are deep and clear. The face has an enclosed line pattern with decorative bars. The reverse is stamped with the 1920s Cochrane "knight in armour" cleekmark, "Challenger Rustless Metal" in an oval pattern, "Jigger" and "Special". Within an oval is stamped "Selfridge & Co Ltd London".

The dark stained hickory shaft has a typical rubberised red waterproof grip of the period with some decorative whipping, also typical of 1920s clubs.
Price $155.00
Reference: JIG204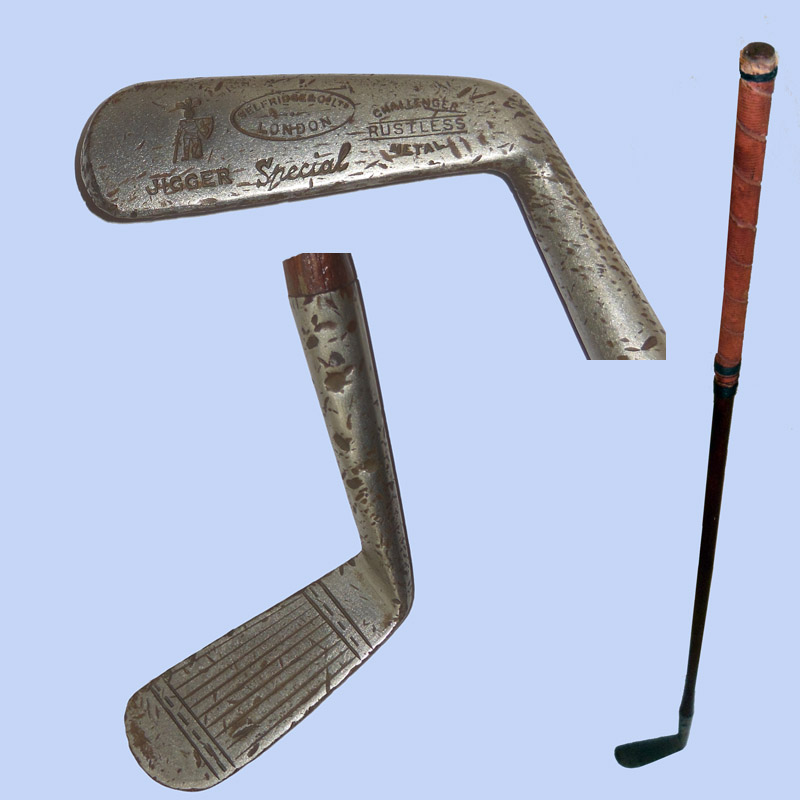 Click on the image to view it full size