Cochrane XL Challenger
Maker: J P Cochrane , Edinburgh
Date: 1922

Modestly described by Cochrane, it' s makers as 'the world's best golf ball'. It was a name used by them for mesh balls from around 1916 to the mid-1920s.

Small 1.62" (British) sized it has a slight cut on one pole, the other is intact. It makes for a reasonable display in original condition with most of the paint still present.
Price $95.00
Reference: BALL273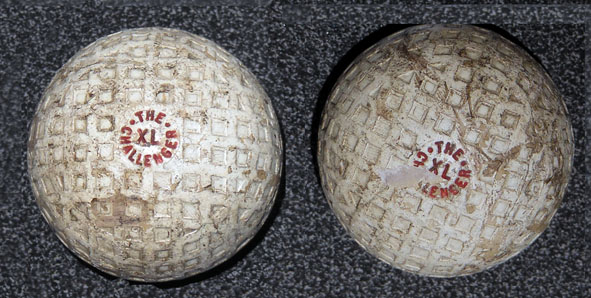 Click on the image to view it full size