Open Championship
---
---
1882: St Andrews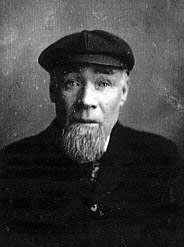 ---
Forty players competed this year 'with a sprinkling of amateurs' and were sent on their way by Old Tom Morris who did not play this time. Both the course and the weather were near perfect with little wind and 'the green was keen'.

Dundee's Evening Telegraph thought there was much doubt as to who would win and 'as a matter of fact a great deal of money depended upon the result' but the focus of public attention was on Jamie Anderson and Bob Ferguson.

Indeed, after the first round, Ferguson led with 83. Anderson 'drove better than he has for many a day whilst his putting was a sight to be witnessed' but had struggled with the putter on the back nine taking four shots more than on the outward half.

Jamie Anderson's second round 'was characterised by steadiness rather than brilliancy .. and again made a mess of his last six holes'. Ferguson, too had his problems. He was fine up until the last five holes but 'he somewhat broke down in proceeding to the gingerbeer hole when he took four to get on the green and after this his scoring was four strokes worse than it should have been'. Nevertheless, it was enough to win him his third successive championship.