Edinburgh driver
Maker: J P Cochrane , Edinburgh
Date: 1922

A Cochrane's driver with a good quality persimmon head in excellent condition. It is marked "Cochrane's Ltd Edinburgh Made in Scotland" with traces of the original gold paint used to emphasise the stamping still visible.

The sole is protected by a ram's horn slip secured by three hickory dowels.

The hickory shaft has a slight backward's bow, what the unscrupulous describe as a St Andrew's bow, but just a sign the clubmaker aligned the grain correctly so that, if it warps slightly, it will be in a backwards direction and the club will still be playable.

Topped with a black leather grip, probably original, a little worn but still usable.
Price $150.00
Reference: D414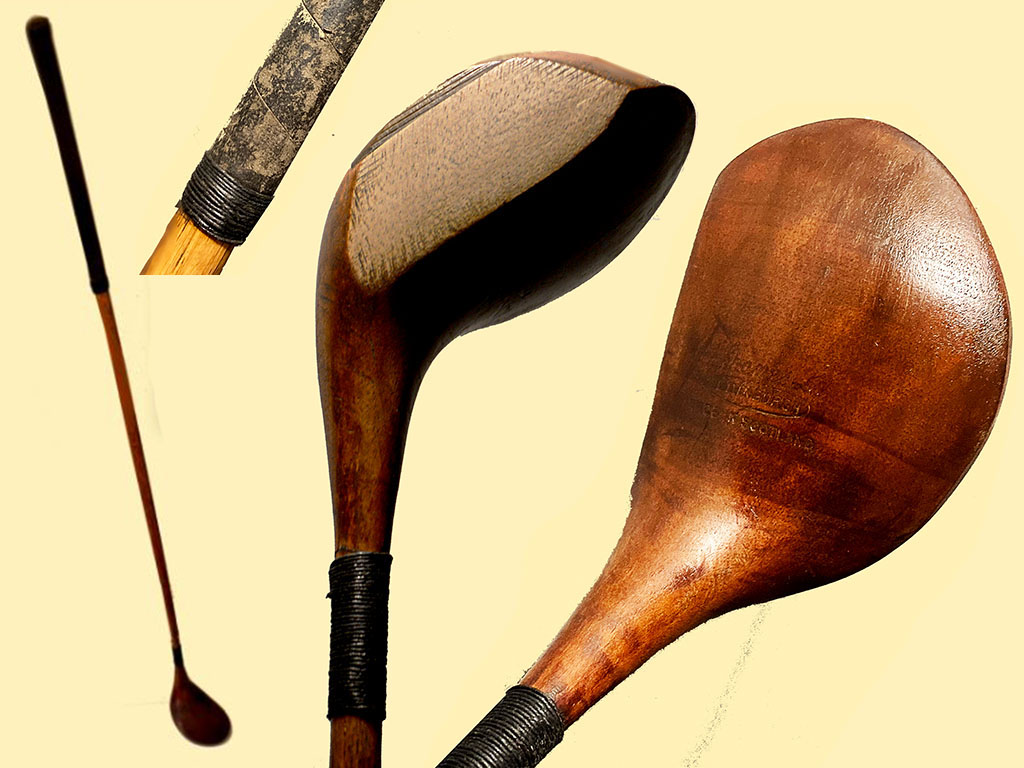 Click on the image to view it full size