Gradidge metal-shafted wooden putter
Maker: Gradidge , London
Date: 1935

An interesting putter, probably not the most elegant putter Gradidge ever made, a lump of wood on a stick might serve as a description.

Boat-shaped would do for the head, a sort of slimmed down Schenectady, which is similarly centre-shafted with a pyralin covered metal shaft. I've seen a few of these over the years and the wood on either side, and fore and aft, of the shaft always splits as it has here. Not enough to prevent the putter being playable, and not enough to ruin the striking surface, but just enough to suggest this was not the greatest design idea with the grain of the wood running top to bottom.

The base of the putter has a brass sole plate, secured by four screws, and marked "Gradidge" (in caps).
Price $95.00
Reference: PUT494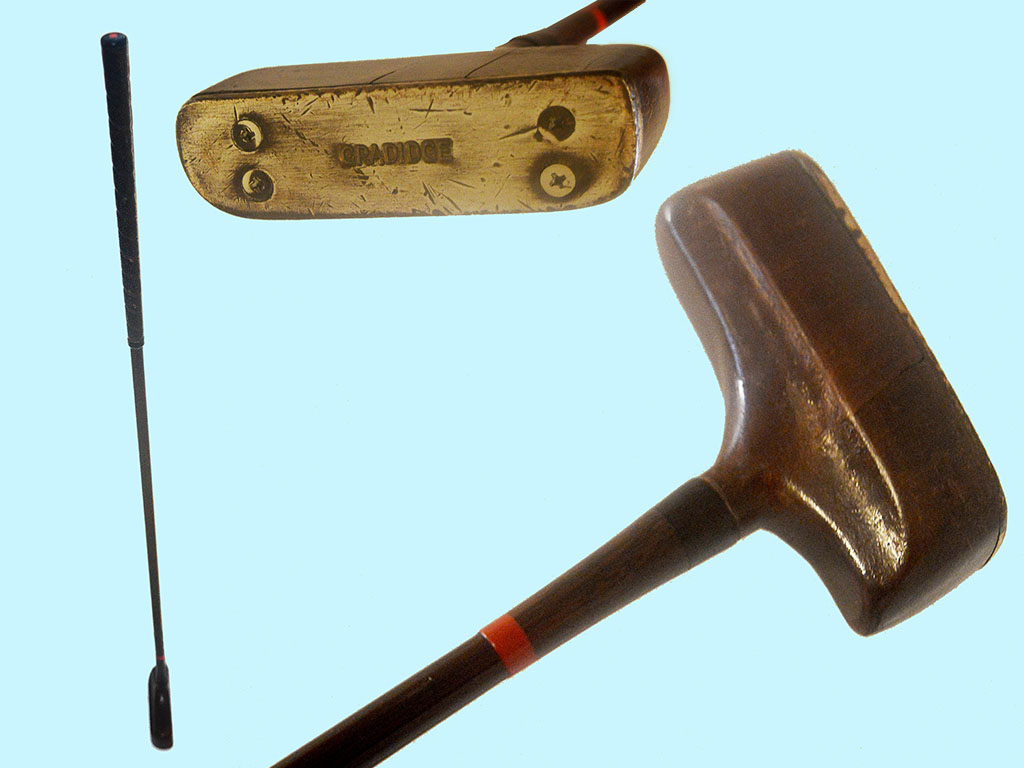 Click on the image to view it full size