James Kay scareneck brassie
Maker: James Kay , Seaton Carew
Date: 1902

A very light and elegant brassie from a clubmaker who shone from the early matchplay days of the professional game, through the formal professionalisation of the formation of the PGA as a founder member and on to the start of the modern era of the mid-1920s.

The long slender scare is so fine at first sight it looks like a socket wood. In tune with the lightness is a very small lead backweight. The brass sole is, as usual, secured by six brass screws but I do not recall seeing another club where the screws themselves were brass. Most soleplates were manufactured by one company in Birmingham so perhaps this was from a a different manufacturer,

"James Kay" is stamped on the head with traces of the original gold paint still visible.

The hickory shaft is straight and topped with a suede grip.
Price $190.00
Reference: B412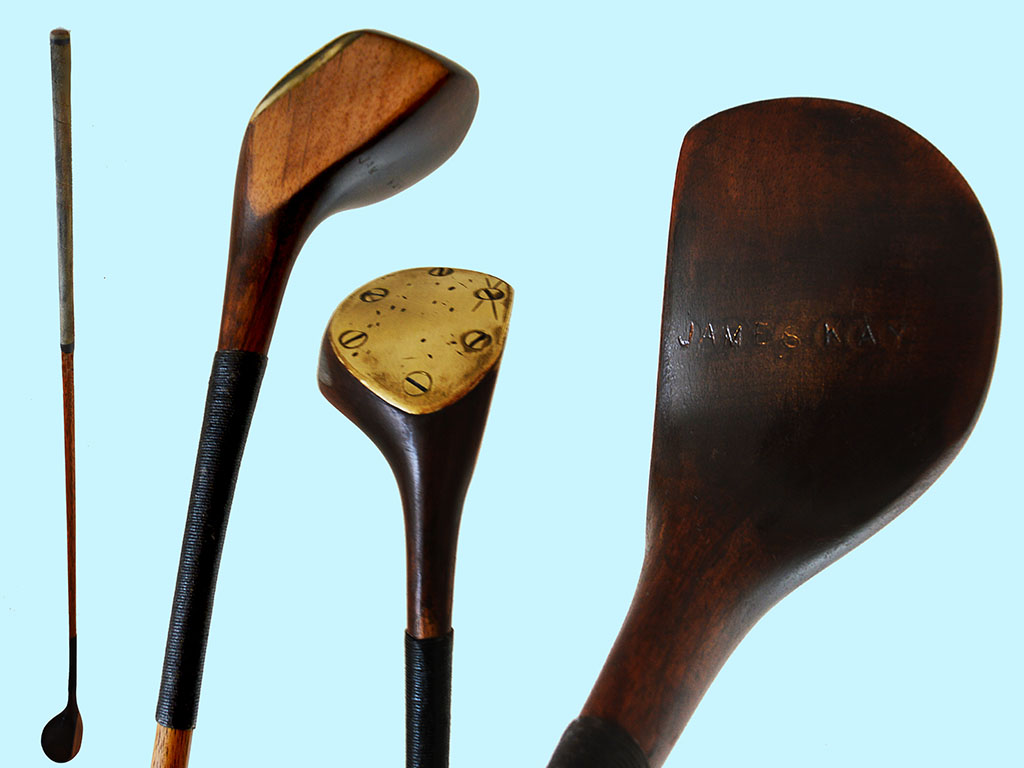 Click on the image to view it full size