J H Taylor "Autograph" ladies' mashie
Maker: Cann and Taylor , Sheen / US
Date: 1909

In dating this club I am assuming the J H Taylor "Autograph" clubs without the registered trademark stamping are a few years earlier than the ones with it.

An eminently playable ladies' mashie which may have been made with a smooth face as the hand-punched dots seem rather random to have come that way from the Cann & Taylor works. The head is rather discoloured but this is superficial and has not penetrated the surface to any extent. It would be possible to grind this off but that does not jibe with my policy of sympathetic restoration. The reverse of the head is stamped "Cann & Taylor Warranted Hand Forged" (in caps) above J H Taylor's signature. Below is an "L" for ladies' and "Mashie".

The hickory shaft is straight and undamaged and has a deep burgundy polished leather grip with some decorative whipping which suggests it is a 1920s replacement.
Price $100.00
Reference: MA334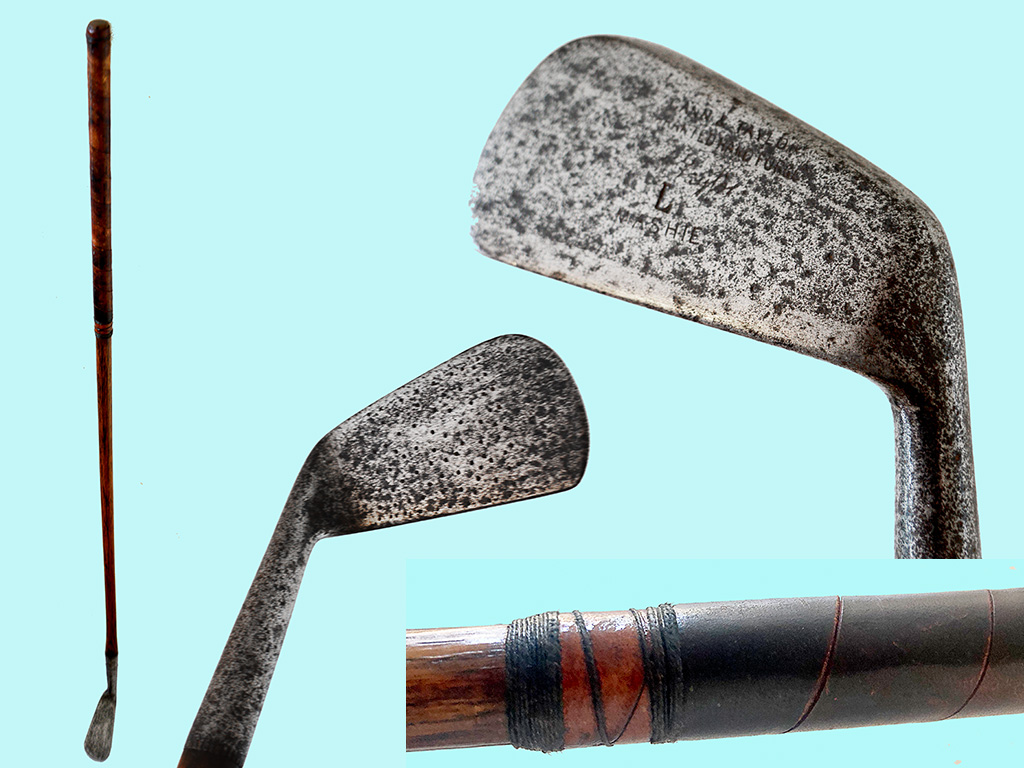 Click on the image to view it full size