Manchester scareneck brassie
Maker: Percy Hills , Harrogate/Gosport etc
Date: 1904

A fine fully restored scareneck brassie from Percy Hills' time at North Manchester between 1903 and 1906.

Hills had a very good reputation for clubmaking in his time and, judging by this club, well-deserved. The persimmon head is protected by an ebonite slip then a full brass soleplate secured by six screws. There is a small very tidy lead backweight. On the head is stamped "Percy Hills North Manchester" within an oval, all lightly picked out in gold paint. The neck is slender with a 4½" scare.

A very slightly curved hickory shaft is topped with a reddish brown suede grip.
Price $215.00
Reference: B410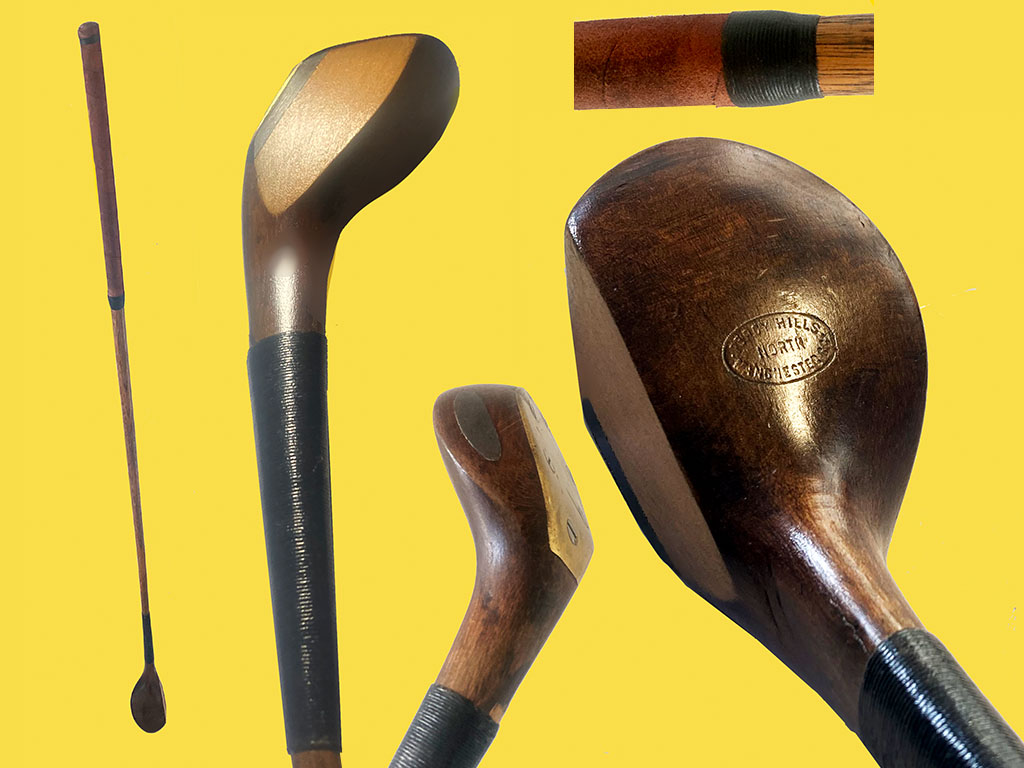 Click on the image to view it full size