J G Hunter Gunmetal Putter
Maker: J G Hunter , Alnmouth/Canada
Date: 1912

Like all the other clubs I have seen marked for J G Hunter there is no club or address stamped on the head. In addition to his name (in signature) the reverse of the head of this gunmetal gooseneck putter is stamped "Putter" and "Special".

The original hickory shaft is straight and carries what is probably the original black leather grip.
Price $130.00
Reference: PUT483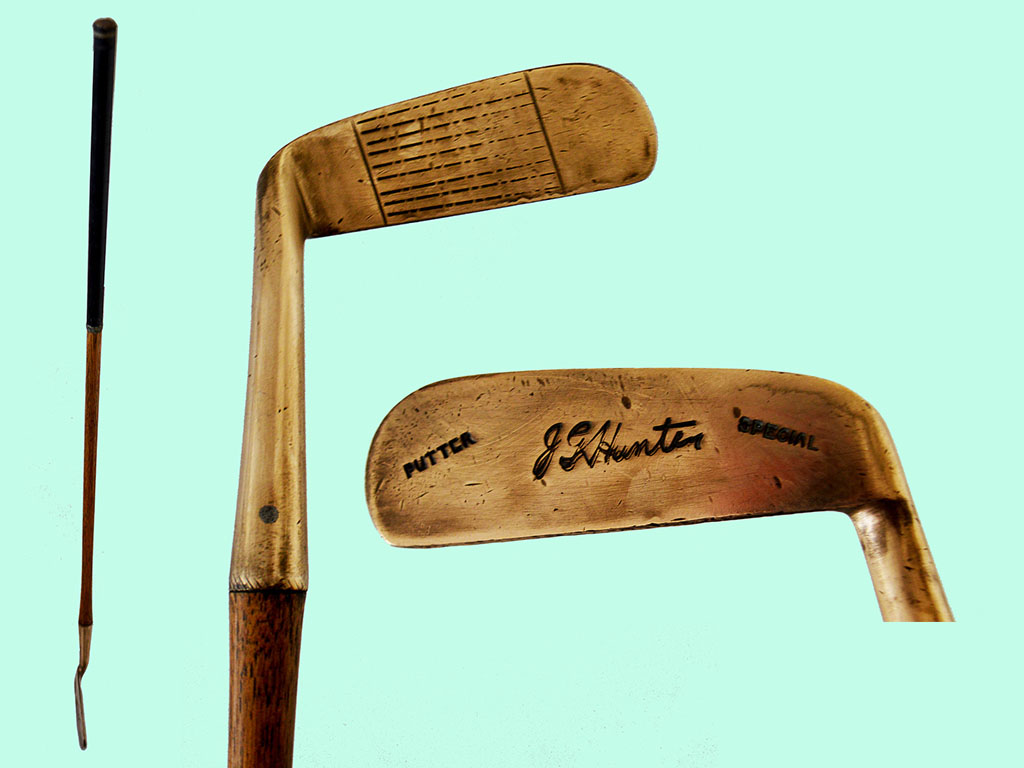 Click on the image to view it full size