Bobby Jones First Day Cover

Date: 1998

A First Day Cover with a picture of Bobby Jones driving on the envelope and the 32c USPS stamp issued on 9 September 1998 affixed as part of the <i>Celebrate the Century 1930s</i> issue commemorating Jones's 'impregnable quadrilateral' tournament wins of 1930. Clearly postmarked with the first day of issue and Cleveland, Ohio.

There were several different covers used. This is the only example of this design I have come across though, in fairness, I have not been involved in stamp collecting since the age of 12.
Price $45.00
Reference: MEM357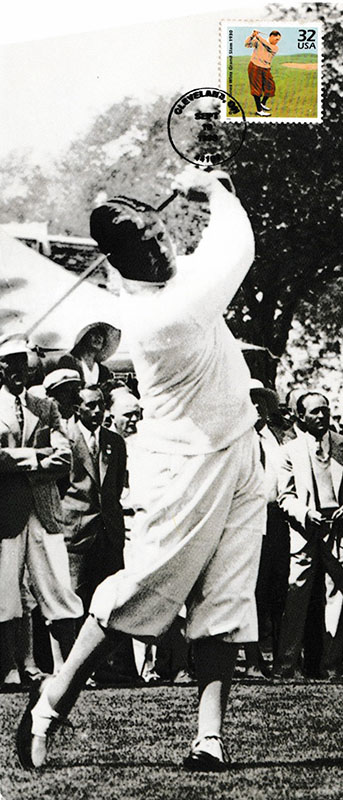 Click on the image to view it full size