Forgan gunmetal putter
Maker: Robert Forgan and Son , St Andrews
Date: 1911

Counterintuitively the later Forgan brass putters are less common than those from the 'golden age' of 1890-1910 which have either the Prince of Wales feathers or the royal crown mark. This one, formed from gunmetal (more copper than brass and includes tin in addition to zinc) is symmetrical about the hosel so can be used both right- and left-handed.

The head is clearly stamped "R Forgan & Son St Andrews" in oval form.

The hickory shaft is straight and in good condition. It is not stamped which makes me think it may have been re-shafted (though this is not necessarily so) and the black leather grip is certainly coterminous with the club.
Price $200.00
Reference: PUT477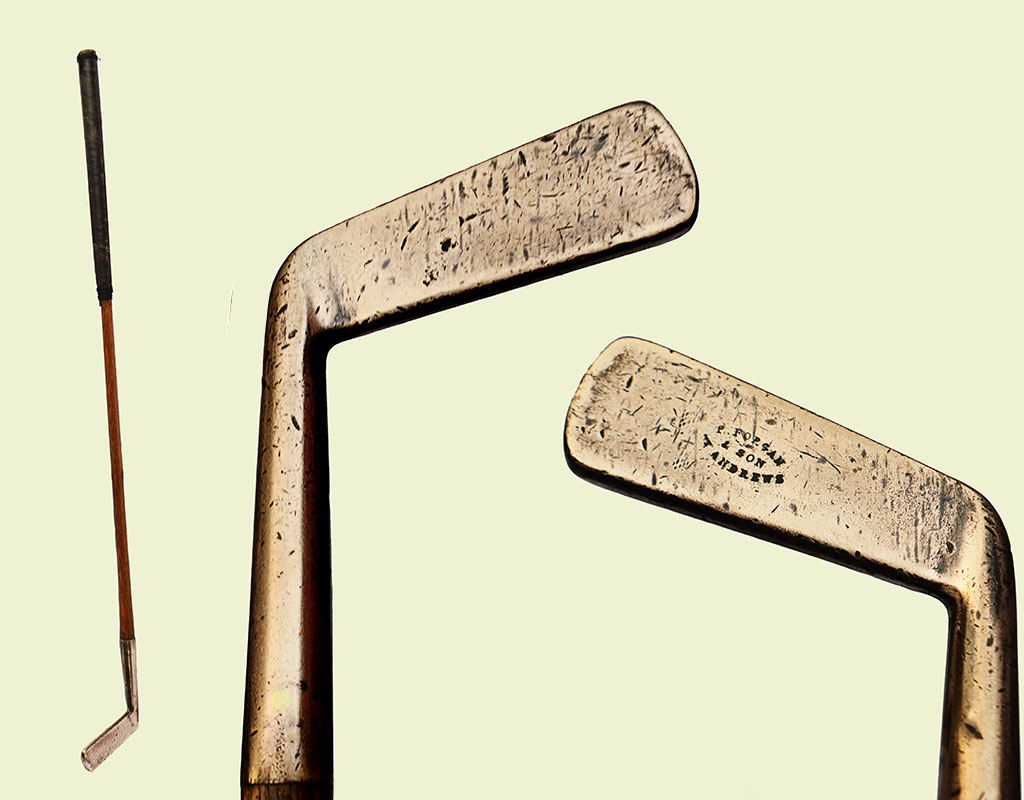 Click on the image to view it full size