Tom Morris brassie
Maker: Tom Morris , St Andrews
Date: 1916

This is a fine example of a wood from the socket-head era produced in the famous St Andrews shop. The brass soleplate giving the club its name is an unusual shape, a trapezium in the middle of the sole with "wings" which extend to cover the ram's horn slip, indeed the whole plate folded up to almost obscure the slip. The soleplate is secured by six screws.

The head is stamped "Tom Morris" (in script), "St Andrews" and "Selected", all picked out in gold paint. The face is marked with a stylies criss-cross pattern.

The hickory shaft is straight and carries the worn but eminently playable original leather grip.
Price $260.00
Reference: B408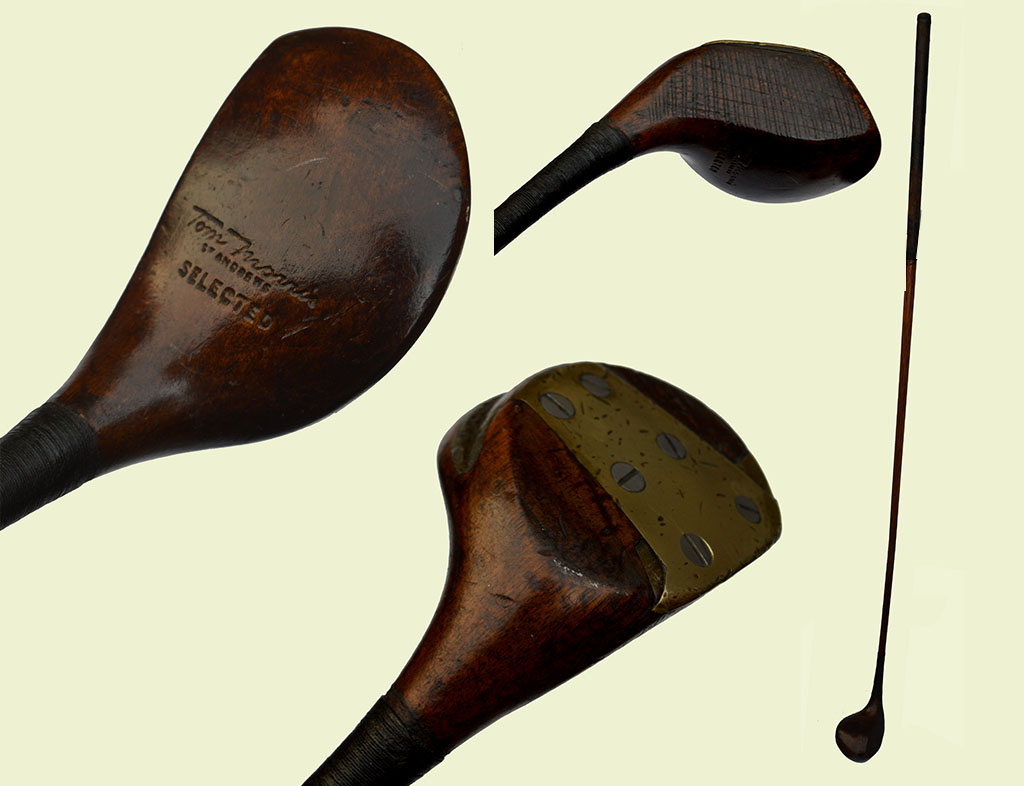 Click on the image to view it full size