Zirconium driver
Maker: CoorsTek , Golden, CO
Date: 1980

Actually it's not metal-shafted, it's kryptonite. Well, some form of graphite, in fact, but an interesting selection of materials guaranteed to appeal to geeks like, well, me.

130 years ago, clubmakers were experimenting with beech, dogwood and persimmon heads and face inserts of brass, steel, rhinoceros hide and bull penis to create the perfect driver. Still the search goes on and ceramics are one of the modern options, in this case zirconia (zirconium oxide - ZrO2). As "exotic" materials in the past make clubs collectible, so will drivers with unusual technology become collectibles in years to come.

I think this is from their first series of zirconia clubs in the 1980s (before they used TZ - toughened zirconia). The connection with the brewers is explained in the Makers section but, amazingly, licking the driver tastes just as good as drinking Coors beer. (I haven't tried it - some things you just know.)

This club comes from the collection of the late Jaime Ortiz-Patino the owner and developer of Valderrama.
Price $105.00
Reference: D367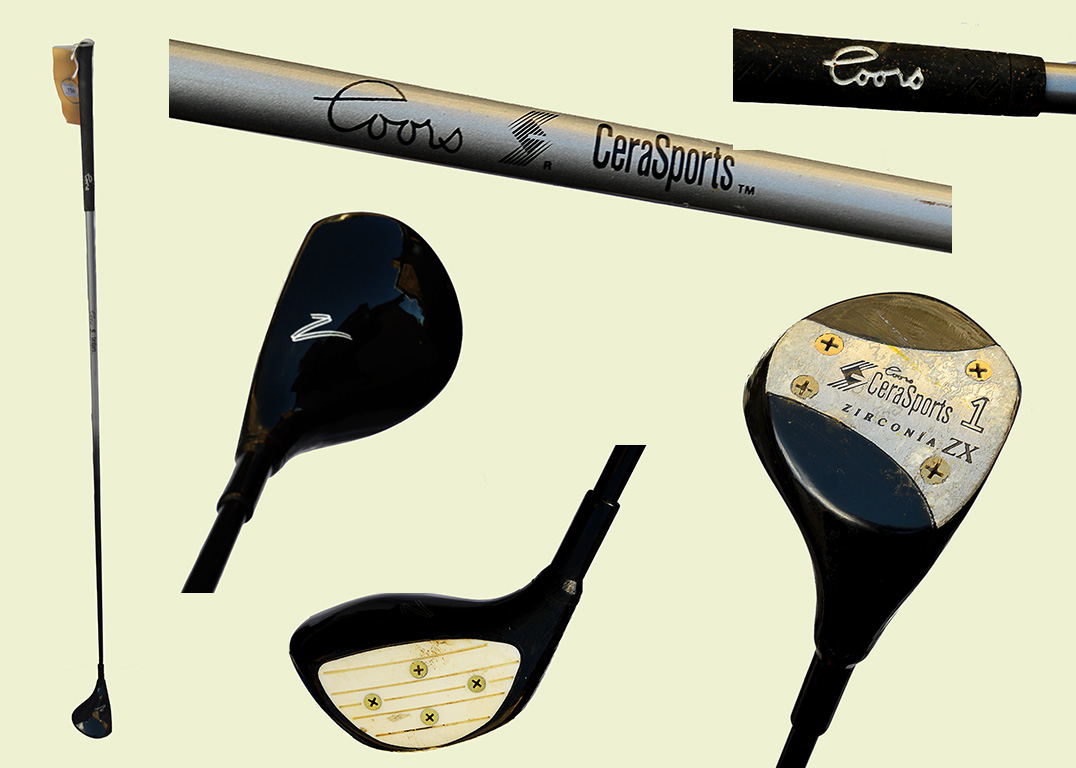 Click on the image to view it full size