Archie Simpson scareneck brassie from Aberdeen
Maker: Archie Simpson , Aberdeen/Carnoustie etc
Date: 1904

A scareneck brassie by Archie Simpson from the start of the twentieth century during his time at Balgownie, now Royal Aberdeen. The shaft is stamped "John Black" so it either belonged to this tragic if unsavoury clubmaker or was reshafted by him prior to his death in 1911.

It has the traditional brass soleplate, which gives the club its name, to protect it with a ram's horn slip and an insert of leather secured by cobblers' nails on the face. Sometimes these were part of the design but, in this case. I believe it has been added as a repair or a precaution after the club went into use.

The hickory shaft is straight and carries a period leather grip.

The head is stamped "Archie Simpson Aberdeen" within the outlines of a double oval.
Price $390.00
Reference: B407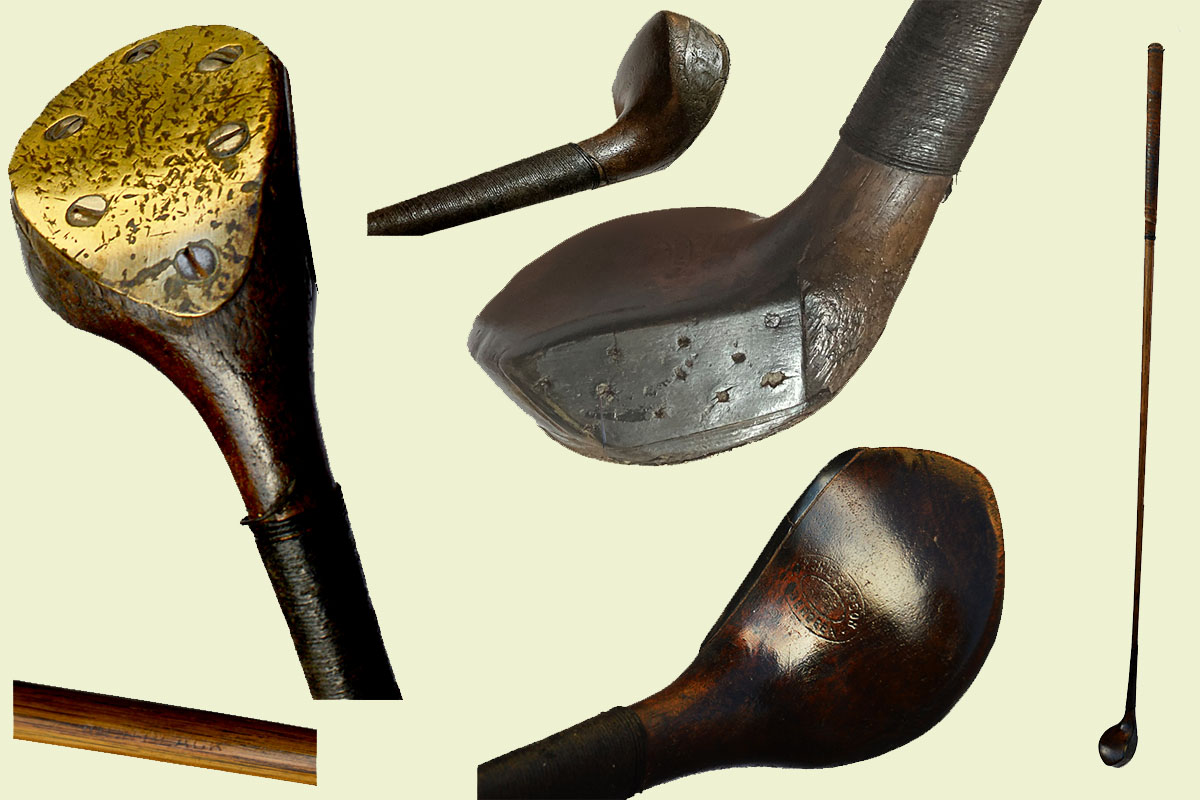 Click on the image to view it full size