Army & Navy brass putter
Maker: Army & Navy Cooperative Stores , London
Date: 1908

A brass putter from this famous London co-operative where James Braid once worked as a clubmaker.

The club is smooth-faced with the rear of the head stamped "P" for putter plus "A & N C S L".

The shaft is about 1" longer than standard so presumably for a tall man but original and of the usual high quality associated with Army & Navy, dark stained and stamped with the maker's details.
Price $180.00
Reference: PUT467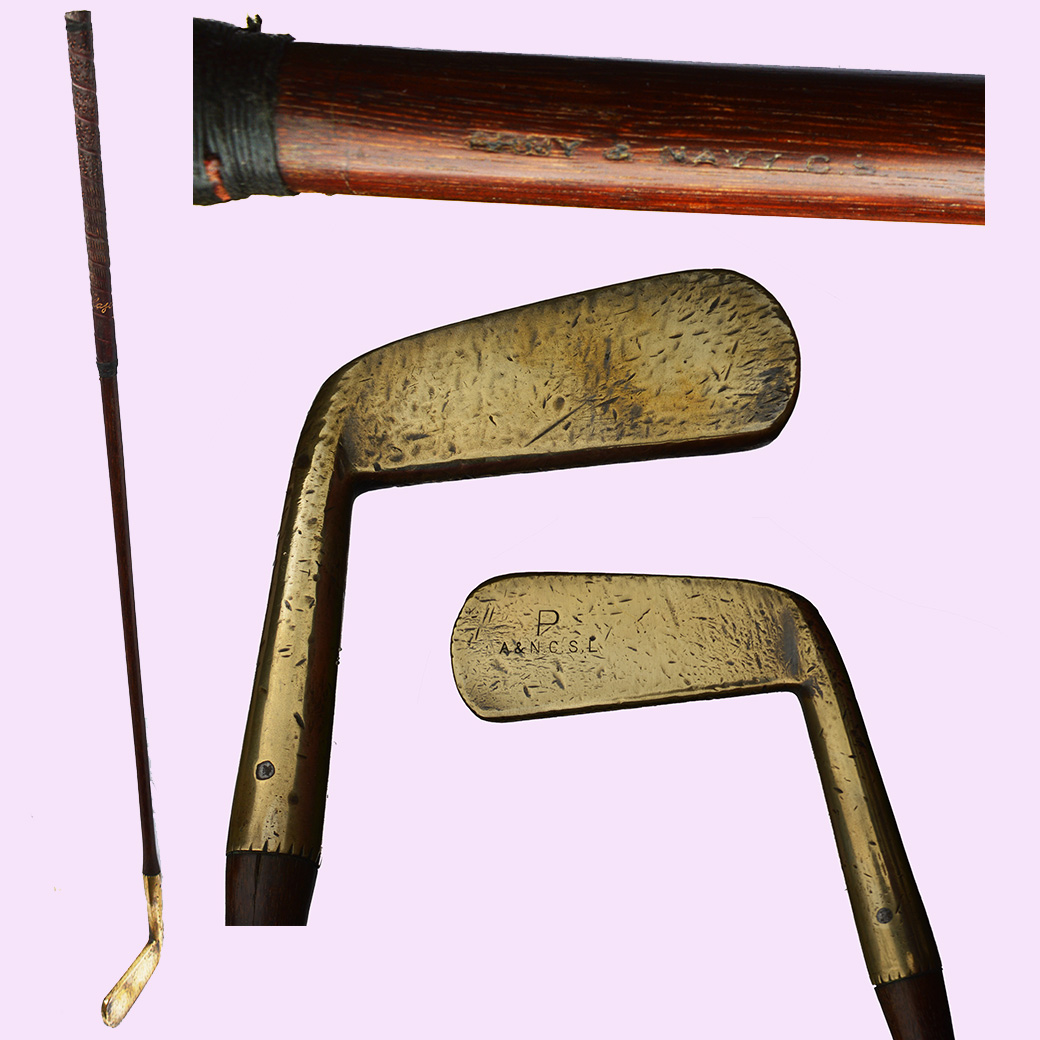 Click on the image to view it full size