Arbroath driver
Maker: R H Henrit , Arbroath / Queensland
Date: 1912

A well-preserved driver from the pre-WWI professional at the Elliot golf links in Arbroath.

The persimmon head is clearly stamped "R H Henrit", "Elliot" and "Special". The sole is protected by the traditional ram's horn slip secured by three hickory dowels. It and the lead backweight are also in excellent condition.

The hickory shaft is straight and carries a 1920s replacement black leather grip with a burgundy area at the bottom to set off the decorative whipping. A fine club for play or display.
Price $190.00
Reference: D365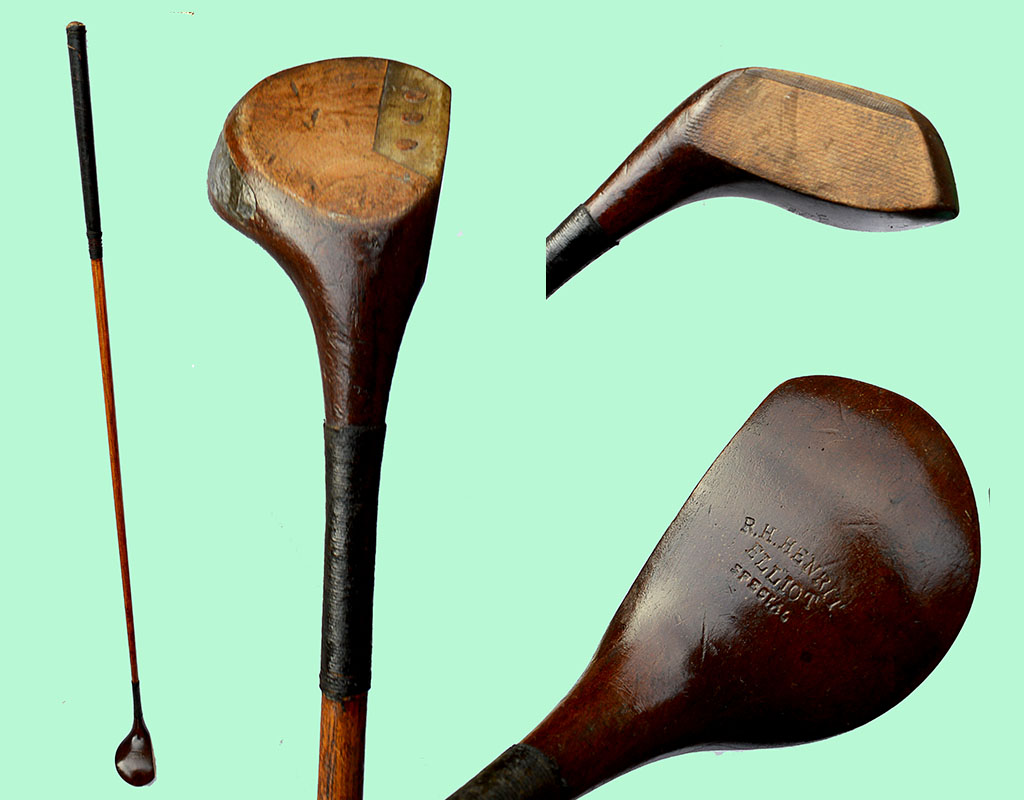 Click on the image to view it full size