Waggott brass putter
Maker: Thomas P Waggott , Musselburgh/Aberlady
Date: 1896

A brass putter from a renowned Musselburgh clubmaker. When someone is struggling for a gift idea, a brass putter is always one of my first suggestions: the contrast of wood and head always looks dramatic whether against a wall or in a golf bag, the platinum blondes of the antique golf world. Perhaps it's back to my childhood when the local council putting green was still handing out hickory shafted brass putters (albeit the mass produced ones from the 1920s, Edco and the like) when I started. To be clear, I am not truly ancient, they were just behind the times or, at least, that's my story.

The most noticeable feature of this club is the hosel. Very short at 2" but I suspect the club has been reshafted, maybe in the decade after the 1890s, as it would not originally have been pinned through the hosel. The "nicking" also puts a lie to its use in identifying a club's age. There is a band of machined nicking rather than the hand nicking often erroneously deemed representative of older ckubs.
Price $240.00
Reference: PUT463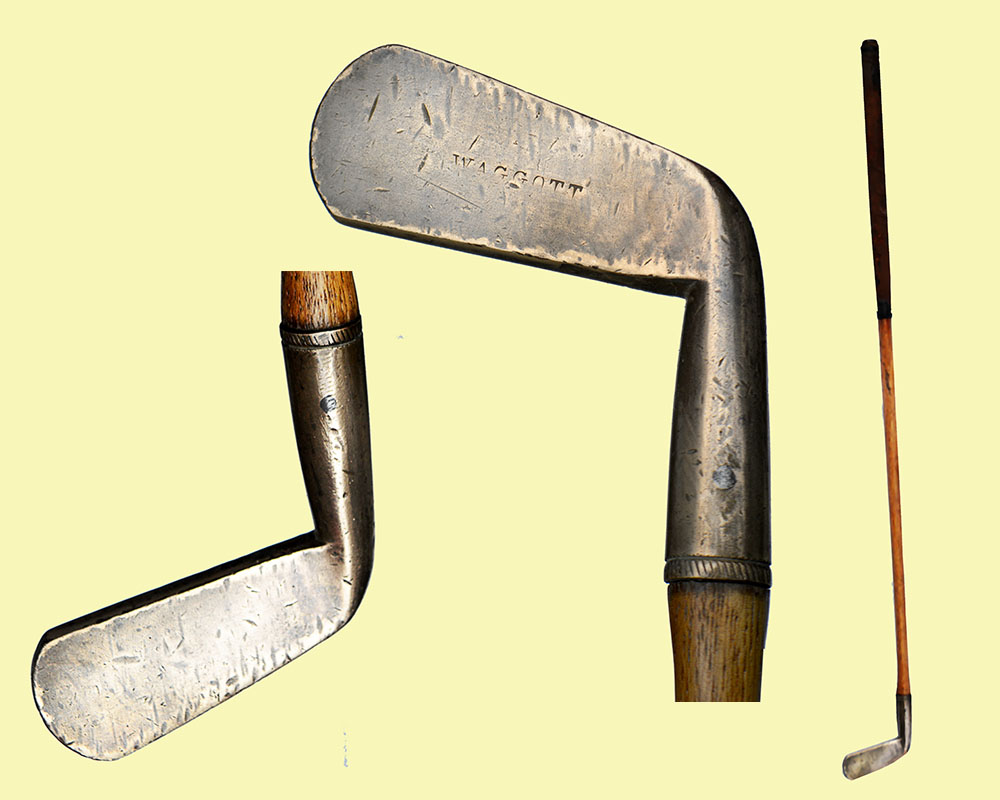 Click on the image to view it full size