Newcastle spoon
Maker: Armstrong , Newcastle
Date: 1908

A very dark-stained persimmon head spoon (the short shaft and high loft make it closer to a modern "trouble wood" than a 3-wood, the usual "equivalent" given for a spoon) clearly stamped "Armstrong Newcastle" in an oval on the crown. The sole of the club is protected in the usual fashion with a slip and a brass soleplate.

The hickory shaft is straight and carries the original black leather grip.
Price $160.00
Reference: S282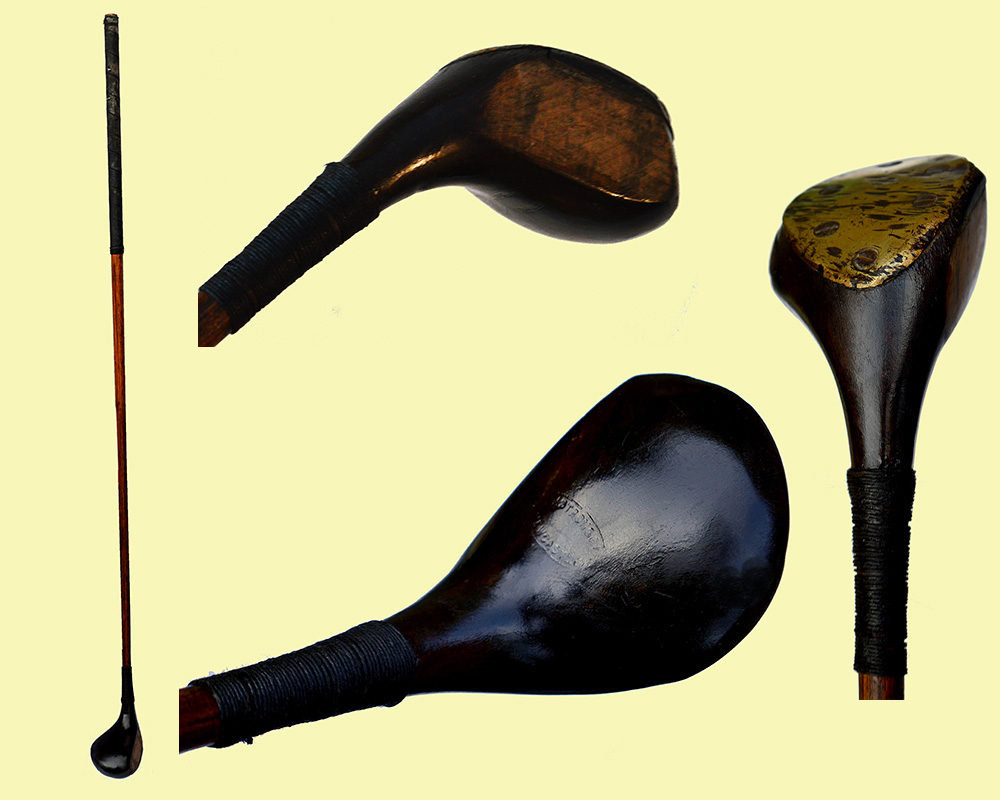 Click on the image to view it full size