Modern Park putter
Maker: George Nicoll , Leven
Date: 1990

This is a modern putter made by the St Andrews Golf Company who acquired the George Nicoll and Tom Stewart brand names. It is based on the Willie Park bent neck putter patent of 1894.

The head is stainless steel and its face mimics the old caddies' custom of cross-emorying, sanding in opposite directions to create a different appearance around the sweet spot to the rest of the face. The reverse of the head is stamped with the "hand of friendship" cleekmark, George Nicoll (in signature), both picked out in red, and "Park" (in capitals).

The company is still making and selling this model (about $240) but from the wear on the grip, atop a good straight hickory shaft, this is an 'early' one maybe from about 1990 (I don't know when they started making them).
Price $120.00
Reference: PUT460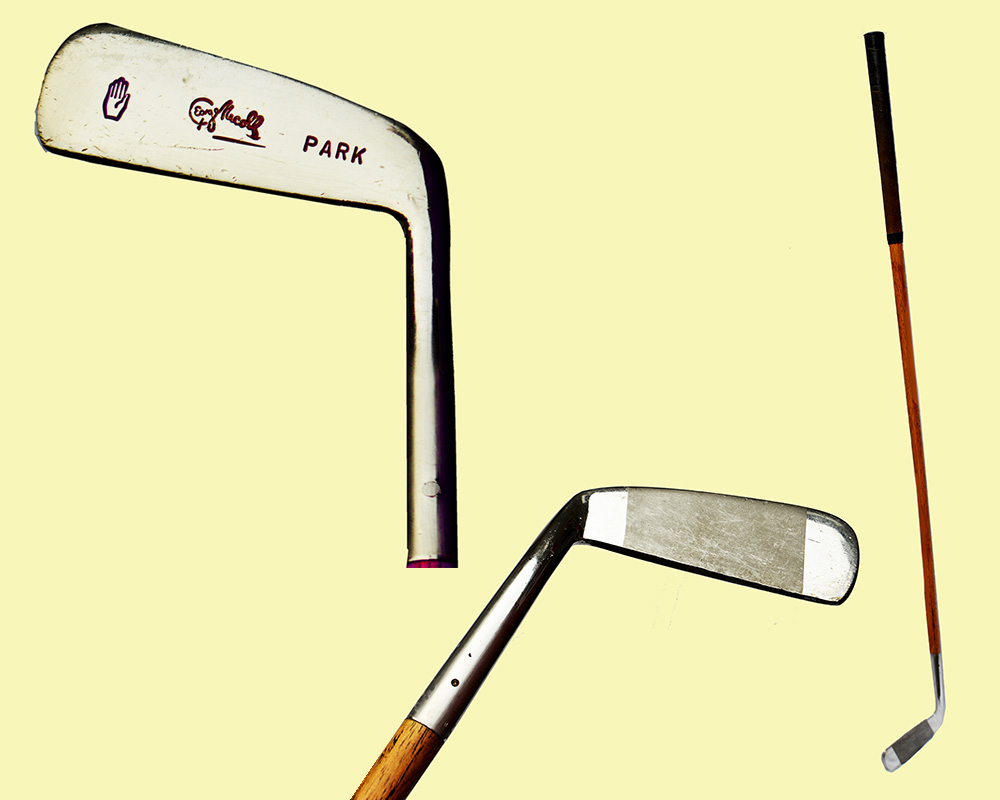 Click on the image to view it full size