Halley Maxwell pattern mashie iron
Maker: J B Halley , London
Date: 1910

A Maxwell pattern iron (the one with holes in the hosel supposedly to reduce resistance on the swing). The holes come in various configurationsm this one is 4 sets of 3 if you are a Maxwell fanatic. The other feature of this type of club is the flanged sole, quite apparent on this club.
It is simply marked "Iron" beneath "Maxwell Pattern" and the crossed swords and "H" mark, one of the early cleekmarks used by the Halley company, but is in fact a mashie iron, the slightly elongated form of the mashie clubhead recommended by J H Taylor (who popularised the mashie in the 1890s) for the amateur player. The reverse of the head is also marked "Warranted Hand Forged". The face has a hyphen pattern within double bars with a dotted line in the middle.

There is a good straight hickory shaft with a brown polished calfskin grip, probably original and in very good condition.
A good example of a Maxwell pattern club. I cannot guarantee the pattern will improve the accuracy of your irons shots but the club should serve you well on the course in hickory play.
Price $145.00
Reference: MA329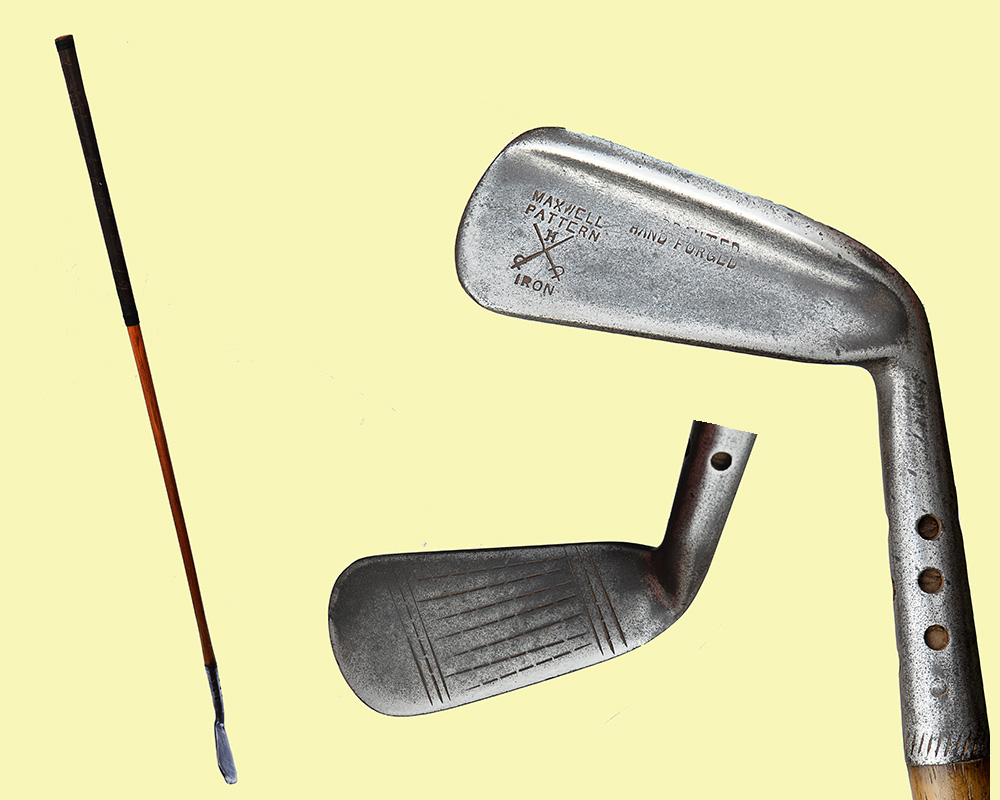 Click on the image to view it full size