The "100" putter
Maker: Spence and Gourlay , St Andrews
Date: 1908

The 100 putter was a wryneck model with a fairly heavy head made by Spence and Gourlay in the first decade of the 20th century.

"100 Putter" is clearly stamped on the reverse of the head. There is an oval with reseller information so faint that despite examining it with everything short of a scanning electron microscope it is only giving up an "R" in the lower half of the mark. A straight hickory shaft is topped with a black leather grip on top of white fabric underlisting which are almost certainly original.
Price $190.00
Reference: PUT458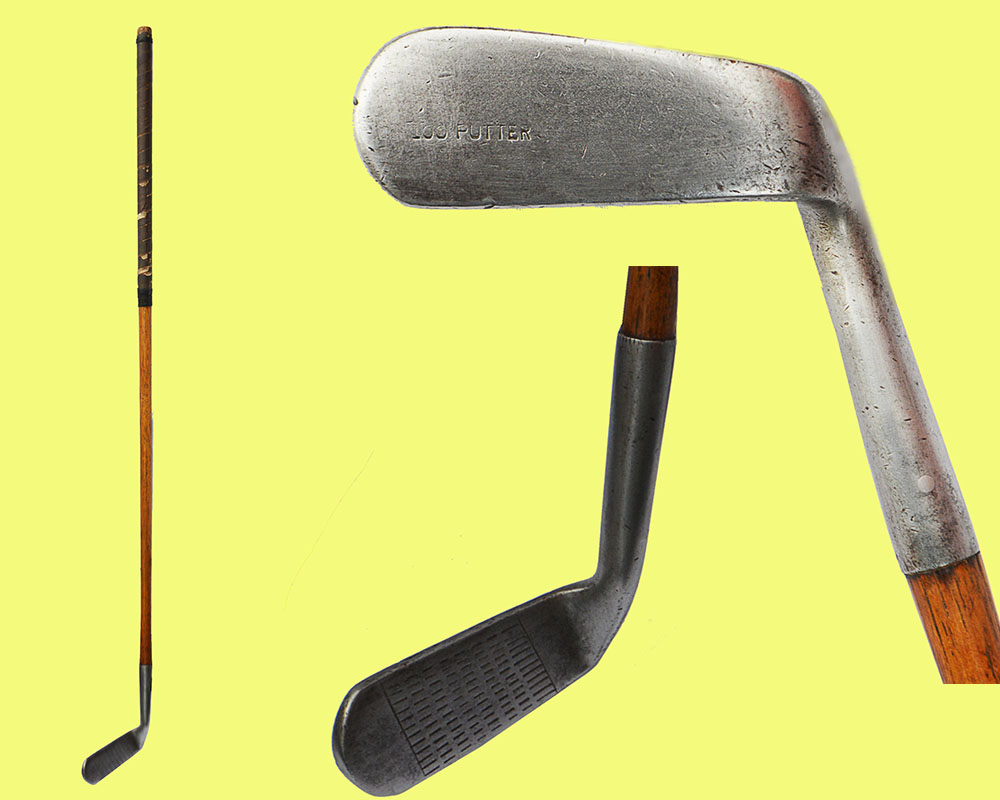 Click on the image to view it full size