Parker St Andrews putter
Maker: Robert Parker , Peterborough
Date: 1907

A slightly offset putter with a good straight hickory shaft, perfectly playable, with probably the original grip worn down to a nap.

The face has an enclosed hyphen pattern.

The reverse of the club is clearly marked "R Parker St Andrews" in an oval but I am pretty certain St Andrews is a model name, a piece of advertising, admittedly with more marketing cachet than Peterborough. Parker is not a common St Andrews name. There are no male "R Parkers" in the town on the 1901 or 1911 census and no one of that name was born there between 1880 and 1920. The head may have been made in the town, it is marked "Warranted Hand Forged in Scotland", but I am pretty certain the club is stamped for Robert Parker at the Peterborough Gordon club.
Price $135.00
Reference: PUT457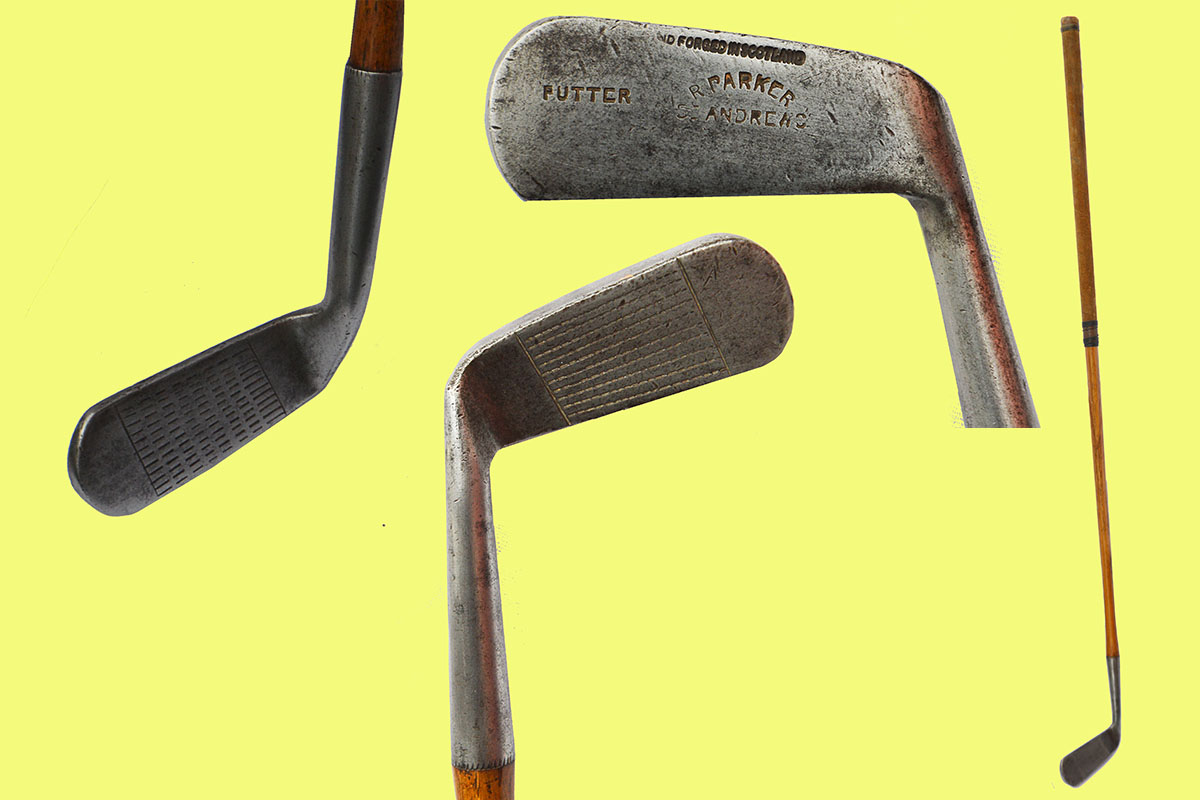 Click on the image to view it full size