Tom Trapp striped driver
Maker: Tom Trapp , London
Date: 1926

A typical mid-1920s "striped" wood from the unfortunate professional at Shirley Park Croydon, Tom Trapp. The head has the stripe in contrasting colour to the rest of the persimmon head with "Tom Trapp" (in script) rather mishit onto it with some specks of the original gold paint remaining.

No slip but a "slice of pie" brass soleplate to protect the club, secured by five screws, a particularly Scottish form of driver design, and a hand-marked criss-cross face.

The hickory shaft is straight and the black leather grip is built up into a pronounced bell end at the top. Eye-catching for display, serviceable for play.

I was asked about the dots on the photograph: raindrops VisitScotland may not want this information revealed but it does occasionally rain in Scotland. The driver was dried off, wrapped up and put to bed with a hot whisky and honey after this shock to its system.
Price $160.00
Reference: D361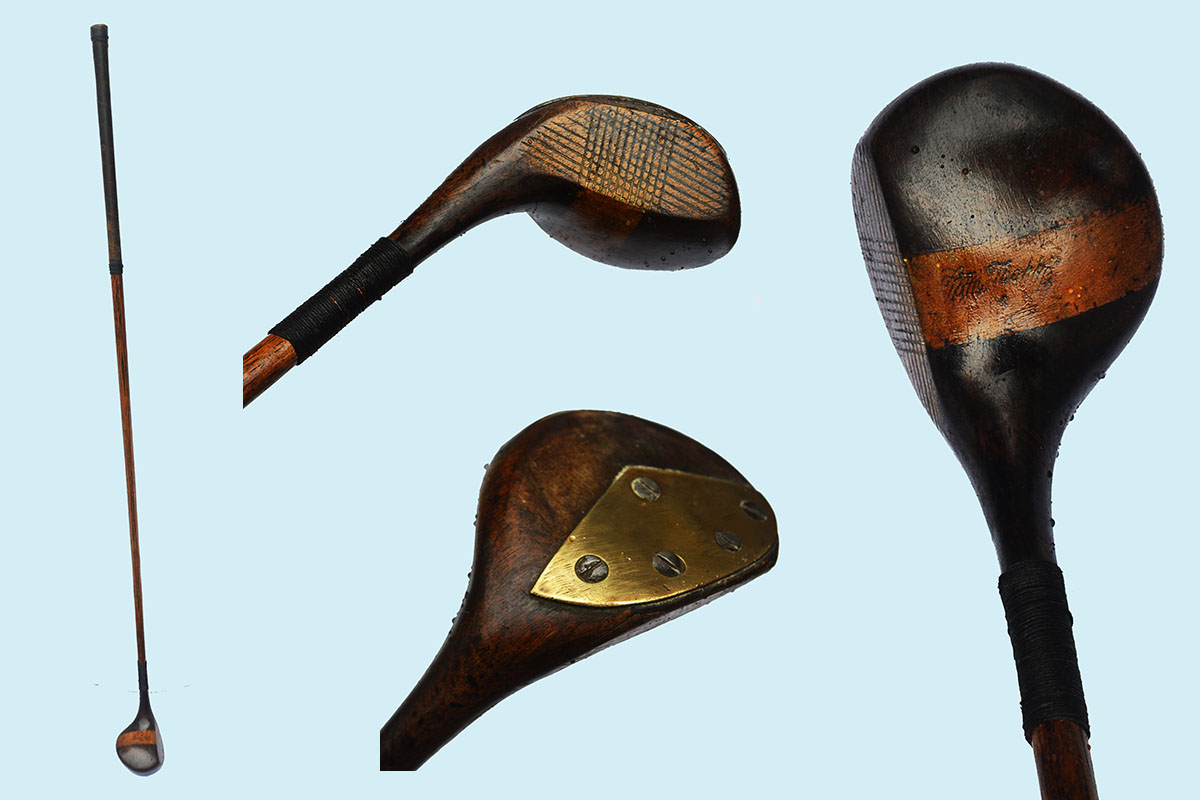 Click on the image to view it full size