Bradbeer bulldog spoon
Maker: Ernest Bradbeer , Southerndown/Reading
Date: 1924

The bulldog spoon is such an attractive club and very hittable: this one has had a cosmetic makeover but is still intrinsically sound if you want to skelp a few balls towards the green (Terms and conditions apply, your direction may vary …). This one is 38½" in length with typical full brass curved soleplate secured by six screws.

From Ernest Bradbeer's first professional engagement, at Southerndown in Wales, the crown is stamped with his name in signature, "Southerndown" in caps below and "Special" below that all picked out in gold paint.

The face has a triangular black pyralin insert secured by nine hickory dowels. Typical of the 1920s. the straight hickory shaft has a polished burgundy leather grip with decorative whipping on a two-tone background.
Price $245.00
Reference: S280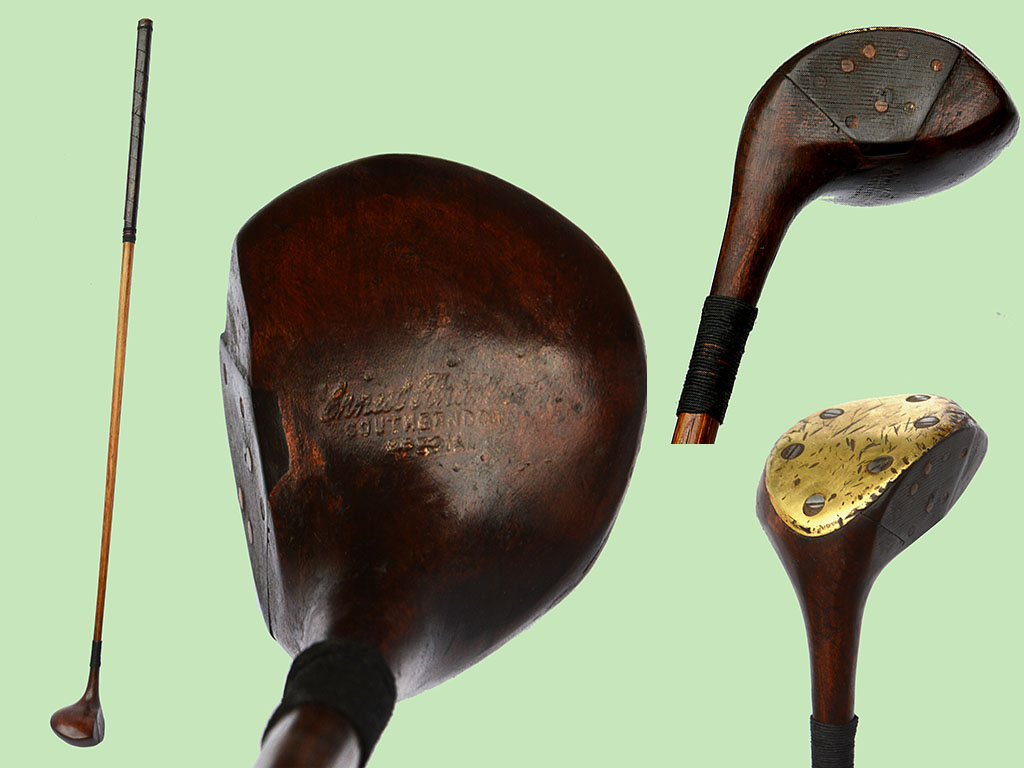 Click on the image to view it full size