Forgan "Crown" brass putter
Maker: Robert Forgan and Son , St Andrews
Date: 1905

Brass putters are always eye catching if, like this one, they are gently restored, and they make excellent gifts. This is the same solid smooth face blade form with a 3½" head and a 4" hosel used for brass putters from the early 1880s onwards but we know this one dates to 1901-10 as it bears Robert Forgan's crown mark on the reverse of the head signifying 'by appointment" to King Edward VII. The crown is surrounded by the stamp "R Forgan & Son St Andrews".

The hickory shaft is straight and carries a red waterproof grip characteristic of the first decade of the 20th century. It does appear to be a replacement shaft, not inexpertly done but probably more visible because of the soft brass. No harm in that, it wouldn't be the first or last putter to be snapped over someone's knee in a rage! For this period the lack of a Forgan shaft stamp is also a pretty big clue that it is a replacment shaft.
Price $235.00
Reference: PUT455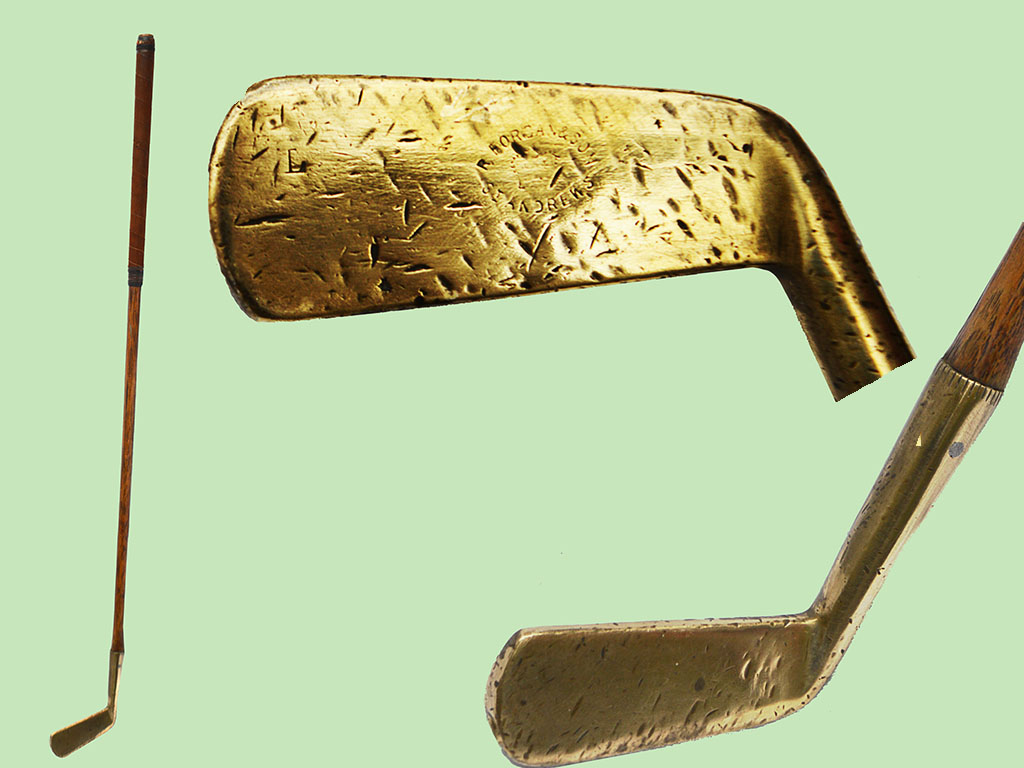 Click on the image to view it full size