Perth gun-metal putter
Maker: Joe Anderson , Perth
Date: 1905

A very eye-catching club from a well-known Perth name. Brass putters were made in a range of alloys, this one being gun metal with a high proportion of copper rather than zinc (so technically bronze), a mixture more expensive. This is evident by the reddish glow picked up by the camera (not so noticeable to the eye).

It's a very solid and thick piece of metal looking like the first brass putters of the early 1890s. The claw-like grip of the nicking holding the shaft at the top of the hosel is redolent of that era also but it's not that old. Having a pin through the hosel is more modern and Joe Anderson did not start his business until 1899. But this makes it rather hard to date accurately.

Nevertheless a great display club, "Joe Anderson Maker Perth" very clearly stamped on the reverse of the head and the straight hickory shaft making it perfectly playable. The grip is much later (assuming I am correct with the date of the club), late 1920s or early 1930s, black leather but with red, green and gold threads through it adding to the pizazz of the club.
Price $210.00
Reference: PUT451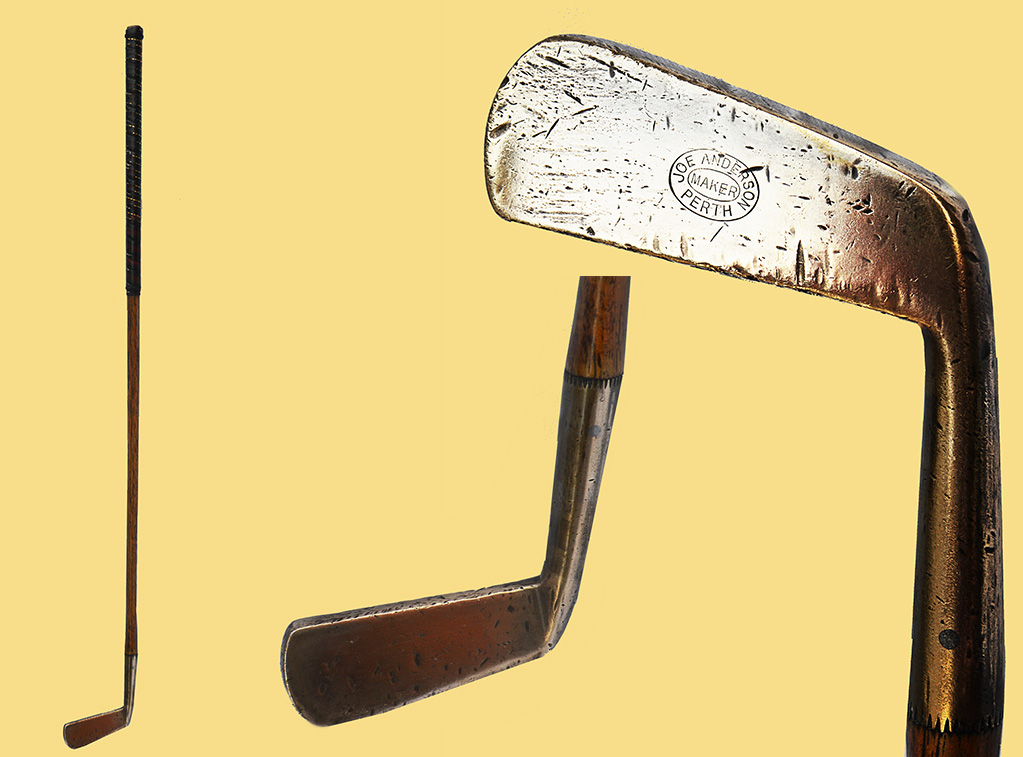 Click on the image to view it full size