Oversized golden persimmon driver
Maker: William Grieve , Perth
Date: 1921

A large-headed, through-hoselled driver, formed from a nice piece of golden persimmon with the crown stamped by the maker, "William Grieve" (capitalised and in curved form). "Perth" and "Special" all with traces of the original gold paint. The head is protected by a horn slip secured by two screws and a hickory dowel. The face has a handmarked square pattern. The clun dates to the early 1920s, the first of many times oversize heads were the fashion in golf.

The hickory shaft is straight and is stamped for Auchterlonie, St Andrews. It may have originally been made with this or it was a replacement after a break. It is either contemporary with, or slightly earlier than the club. The shaft carries a black suede grip.
Price $195.00
Reference: D359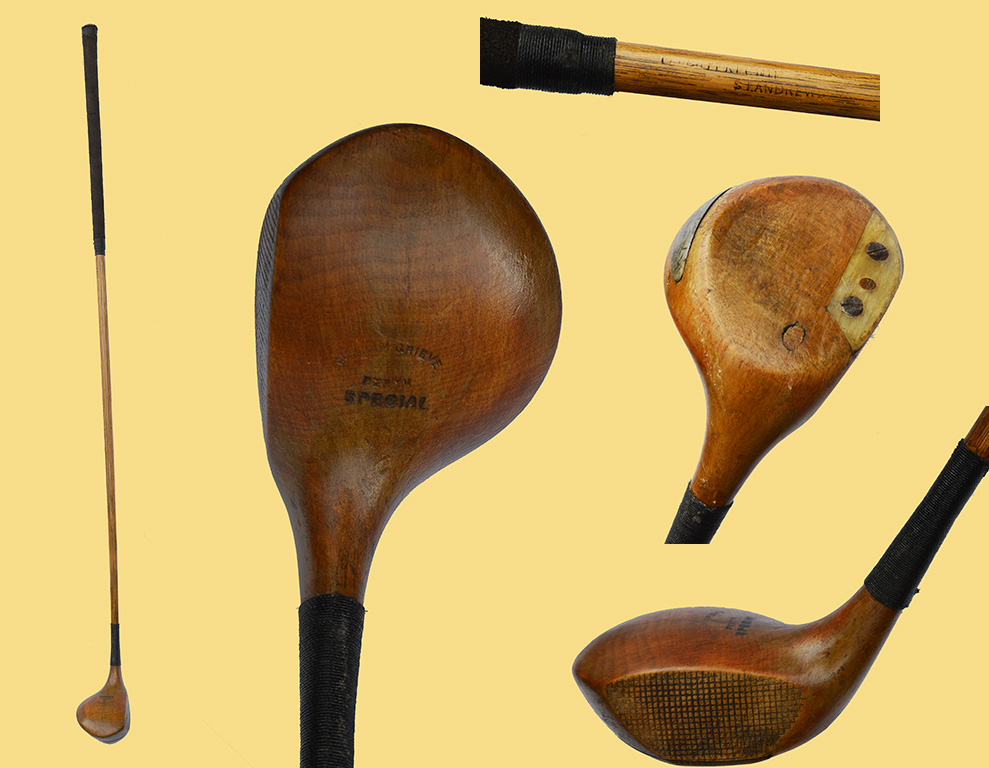 Click on the image to view it full size