Golden persimmon driver
Maker: Dan Bryson , Minchinhampton/London
Date: 1907

A fine piece of golden persimmon with a most attractive grain forms the head of this driver stamped in an an oval "Dan Bryson Stanmore".

42½" long, the shaft is through hoselled (i.e. comes through the head and is sanded flush to the sole), has aq tight-fitting lead backweight and a black fibre slip secured by three hickory dowels. A hole has started to be drilled in the centre of the sole, perhaps to add further weight (there were various patents around this) but clearly the driller thought better of it.

The shaft is straight and topped with a replacement suede grip.
Price $175.00
Reference: D358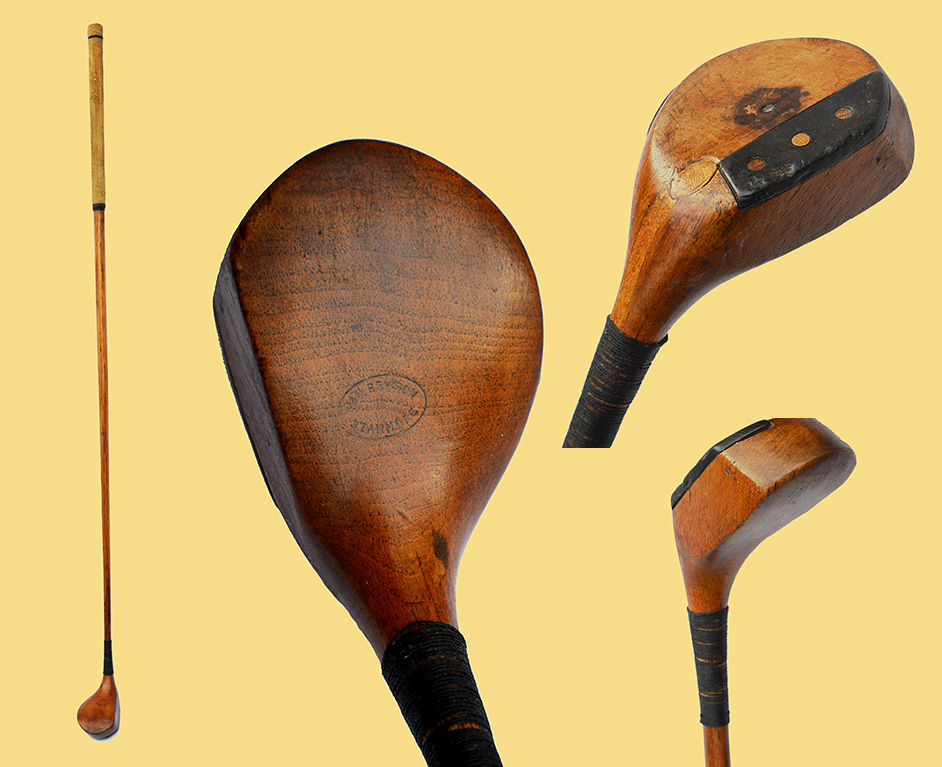 Click on the image to view it full size