Forgan lofter for India
Maker: Robert Forgan and Son , St Andrews
Date: 1921

A slightly unusual version of the Maxwell pattern of drilled holes in the hosel with a 5 x 2 holes pattern (presumably every maker was fighting to find something which either did not fall fouk of a patent or had the potential of establishing its own). In any event, the drilled holes in the Maxwell patent were intended to reduce the resistance on the takeaway.

Forgan exported many clubs to India and this was for the renowned sports shop of Wagle & Cxo in Bombay (Mumbai). The firm still exists but now as an exporter of sports goods not an importer!

The face has an enclosed dot pattern; the stampings on the rear are ver sharp, 'R Forgan & Sons Lyd St Andrews', in an oval, 'Specially made for Wagle & Co, Bombay', 'Maxwell Lofting Iron' and 'Made in St Andrews'.

The straight hickory shaft is stamped both 'Forgan St Andrews' and 'Wagle & Co, Bombay' showing it to be original.and is finished with the original black smooth leather grip.
Price $220.00
Reference: LIR389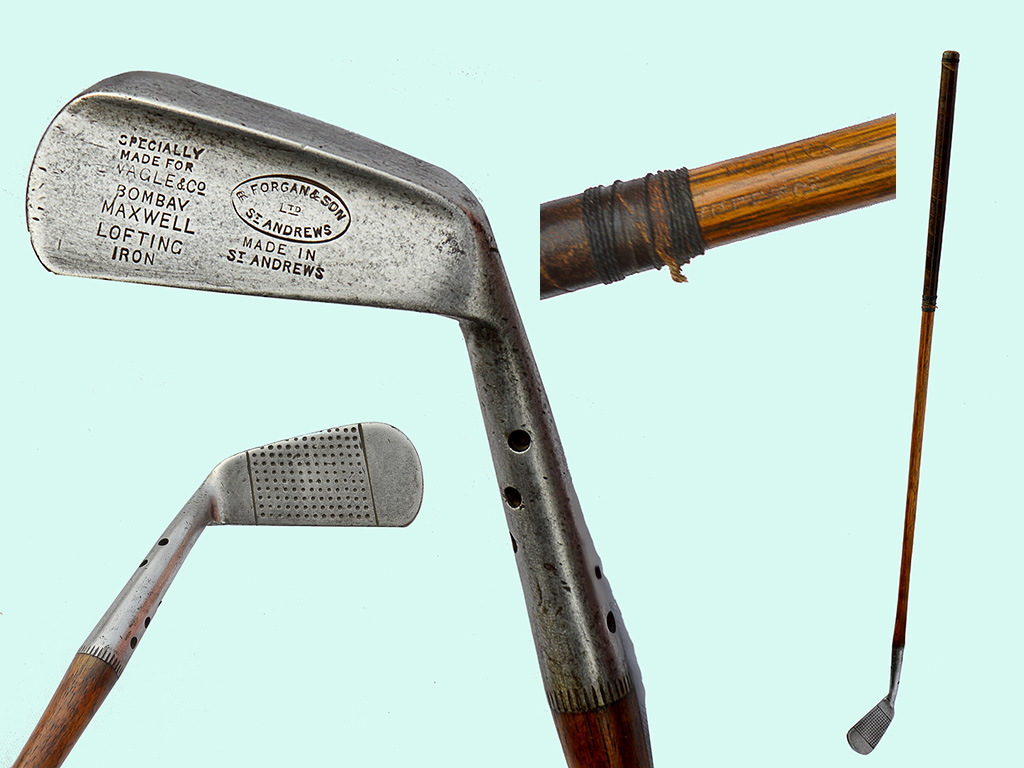 Click on the image to view it full size