Pewter golf trophies from RAF Changi

Date: 1971

Two small pewter beer tankards, each 9cm in height, awarded as golfing prizes at RAF Changi in 1970 and 1971 for the best gross scores in the 1st and 2nd rounds of the Turner Cup. RAF Changi was originally a British artillery base in 1940 but became the notorious Changi jail when the Japanese captured Singapore. Becoming Changi air base in 1946, the 1971 trophy will have been one of the last trophies from the station as it was handed back to Singapore at the end of 1971 to become Changi Air Base of the Singapore Air Force.

The reverse of each has a central pressed mark for Selangor Pewter.
Price $65.00
Reference: MEM342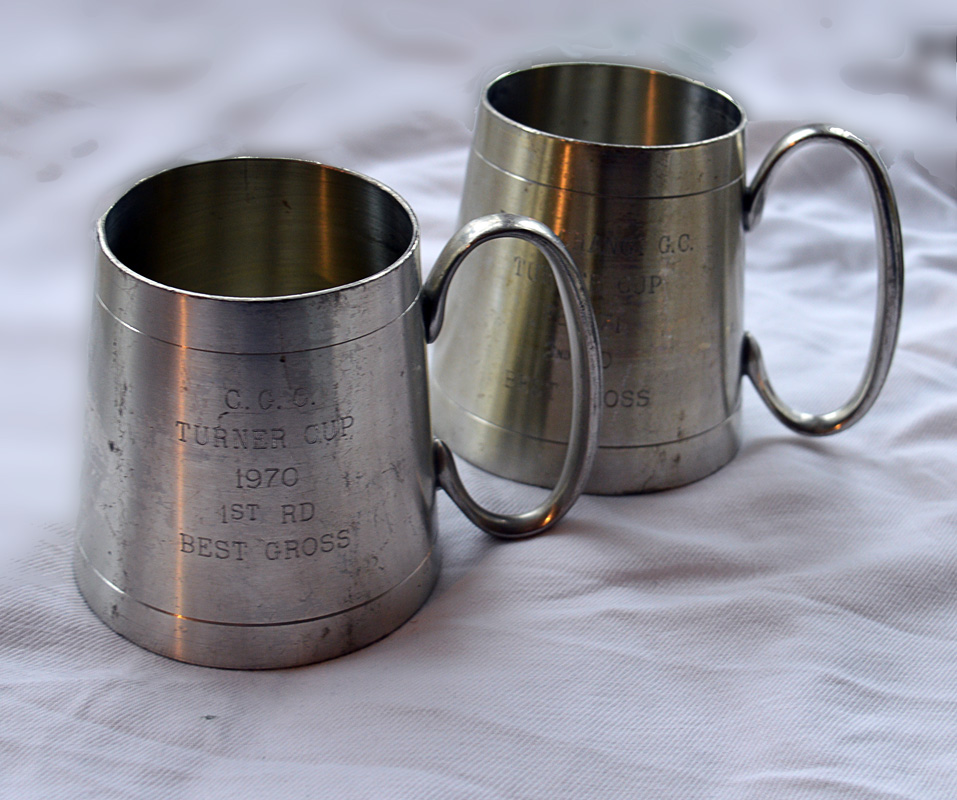 Click on the image to view it full size